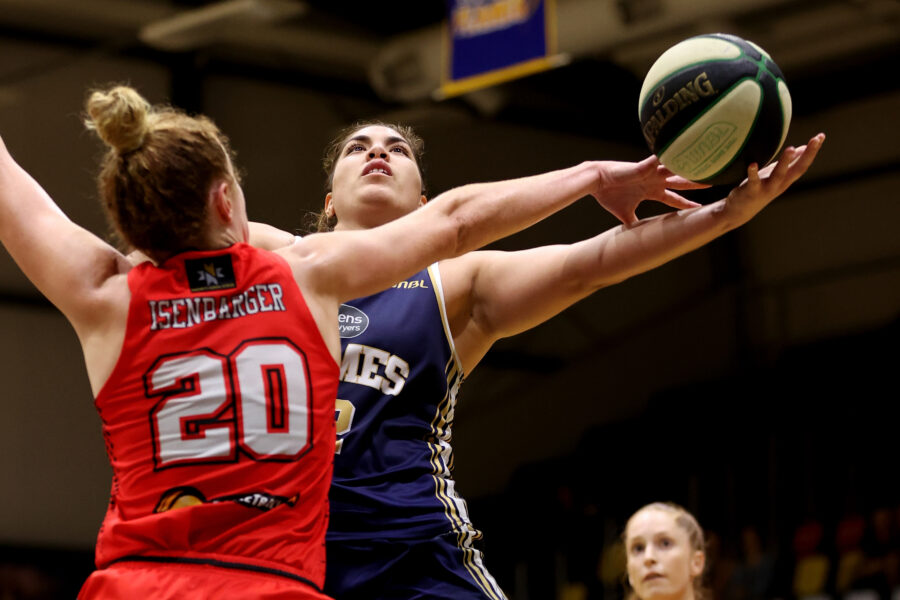 September 4, 2022 | Sydney Flames news
Sydney Flames star Kalani Purcell has played basketball all over the world, during her decorated career in the hardwood.
But the 27-year-old admits none of that would be possible if not for the influence of her father Brian. "My dad has made a huge impact on not only my life and being so supportive with all that I do but my basketball career especially," Purcell said.
"I base a lot of the way that I play around the way my dad used to play. "
Big hustle and effort guy, all the one percenters, rebounds, a defensive specialist, and just never stops hustling – I try to implement all that into my game.
"He was definitely a lot better at some of it than I was but there are for sure some things I'm better at too." It's for these reasons that Purcell believes her bond with her father is as strong as any.
"The connection my dad and I have is so special for a number of reasons, the first being because he, and my whole family, are the biggest supporters," the New Zealand representative said.
"They are always so proud of me even when I may feel disappointed in myself.
"Another is when I was younger we would go and train together, and not always on a basketball court which I think was really important.
"We would just go down to a field and I would just do 100m sprints – I'd line up, he'd find two sticks or use his jandals as a starter gun, slap them together and I'd be off.
"We'd do this often and I use to love it.
"While I'd play, I'd hear him in the stands to run the lanes harder, or crash the rebounds every time the shot went up, even my own, and although at the time I didn't like that so much because I just wanted to play and have fun and not get yelled at.
"I have benefited in my career now from him doing that as it was kind of ingrained in my head that I hear it even now and find myself talking to myself on the court saying, go rebound, or box out, or anything like that.
"I love my dad so much, and my family and am so grateful for the love and support they give me always."