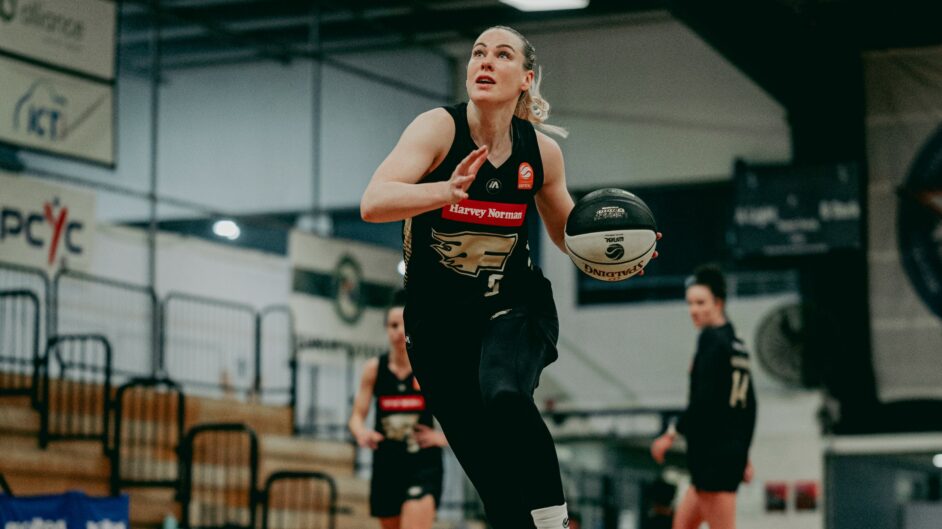 October 6, 2023 | Sydney Flames news
The Australian Opals, potentially featuring Flames quartet Tess Madgen, Cayla George, Lauren Nicholson and Shaneice Swain, will travel to Brazil in February in a bid to punch their ticket to the Paris 2024 Olympic Games.
World number three Australia will face Germany (ranked 25), Serbia (10) and Brazil (8) in a round-robin format tournament in Belem, Brazil from February 8-11 next year.
BECOME A FLAMES WNBL24 MEMBER TODAY 
The Opals need to finish in the top three of that group to qualify for Paris, with the game schedule will be released by FIBA at a later date.
The draw for the FIBA Women's Olympic Qualifying Tournament took place in Sopron, Hungary overnight with 16 nations grouped into pools of four to play tournaments in Hungary, Belgium, Brazil and China.
The USA (2022 FIBA World Cup champion) and France (Olympic host country) have already qualified but will compete in the tournaments.
View this post on Instagram
Opals coach Sandy Brondello welcomed the draw results as Olympic campaign preparations continue.
"I'm looking forward to the qualifying tournament, Paris is creeping up quickly and we have a short window to prepare," she said.
"There is so much work to be done to ensure our place in Paris and I know our players all have the commitment and motivation needed to qualify."
Brondello, speaking from the US where she is preparing to lead New York Liberty in the WNBA Finals, will select the Australian team from players currently competing in Europe and those playing in the Cygnett WNBL which tips off on November 1.
"I'm looking forward to the WNBL and European seasons starting so I can watch our players, as always selection will be tough.
"As we always say qualifying for big tournaments is getting harder each year as the competition intensifies but that's the challenge that drives us to stay at the top."
Watch Flames CEO Chris Pongrass' chat with SEN's Jimmy Smith on The Crossover via Sydney Flames' YouTube channel above. While you're there, be sure to hit subscribe, to ensure you never miss out on any of our great videos.
Another team in action during February's Olympic qualifying tournaments will be New Zealand, led by Flames interim-head coach Guy Molloy.
The Tall Ferns will head to China and play against China, France and American qualifier two during that FIBA window.
A total of 12 teams will compete at both the women's and men's basketball competitions in Paris, with games to be played at the Bercy Arena in Paris' 12th arrondissement.