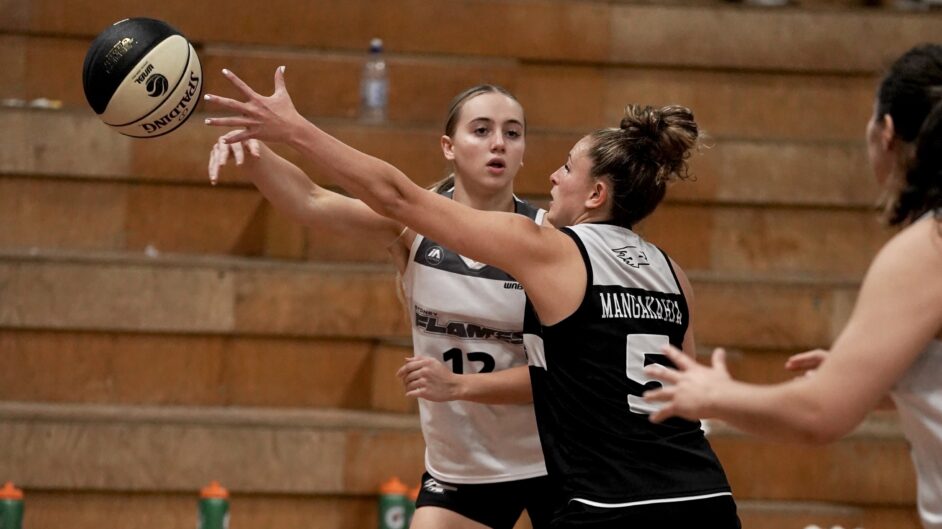 November 9, 2022 | Sydney Flames news
She may only be two months into her time with the Sydney Flames but young gun Lilly Rotunno is loving her time with the club.
The WNBL23 represents the Gold Coast product's first in a professional environment – one in which she is confident is taking her game to the net level.
"I've loved every minute of pre-season so far – it's different to anything I've ever experienced," said Rotunno, who helped the Australian Gems win the under 19 girls' Asian Cup in India in September.
"I feel like it's helping push me to a new level that I need so early in my career as a professional athlete.
"The whole environment is helping me get to where I want to in my basketball career."
CLICK HERE TO GET YOUR FLAMES MEMBERSHIP
A big part of that is going head-to-head with Flames guards Shyla Heal, Tiana Mangakahia and Vanessa Panousis each day at practice.
"It's been amazing to look at how pro athletes, who are elite are different aspects, work at their craft and approach training," she said.
"So to have the chance to learn from those three, who in my opinion are some of the best guards in the league, on a daily basis is awesome.
"They've all taught me the importance of working on those little details, to help me become the best point guard I can – from facilitating, to scoring, to on-court IQ and game managing, which are all traits I want to work on."
With the Flames' season tip-off just days away (Saturday at Bendigo), Rotunno outlined a couple of goals for herself and the harbour city side in WNBL23.
"Personally, my biggest focus is to continue to learn as much as I can and not be afraid to go outside my comfort zone and take any opportunity that comes my way," said the Gold Coast Rollers NBL1 player.
"As a team, we have an elite side here and we all have worked as hard as we've ever worked this pre-season in an attempt to achieve our goal, which is a championship."