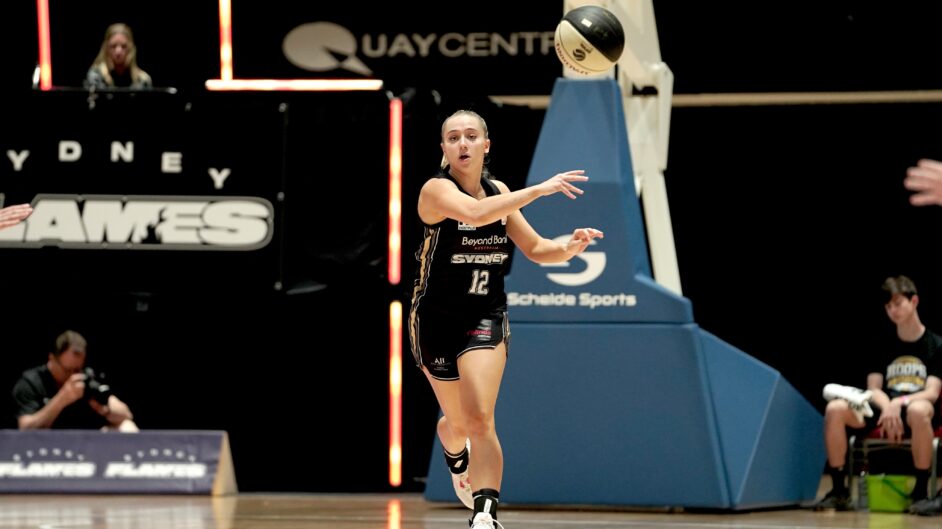 December 29, 2022 | Sydney Flames news
There will be a distinct Sydney Flames flavour at the upcoming under 20 women's Australian Junior Championships, after Lilly Rotunno's recent selection in the Queensland side.
Nineteen-year-old Rotunno is now the third Flame to be selected for the February 14-19 tournament at Geelong, after Sydney teammates Emma Donnelly and Jada Crawshaw were last month named in the NSW squad.
CLICK HERE TO GET YOUR FLAMES MEMBERSHIP
Joining the Gold Coast junior, who helped the Australian Gems win gold at September's FIBA U18 Women's Asian Championships in India, in the 10-person team will be Lil Dart, Tyla Fautua, Ella Gordon, Summah Hanson, Phoebe Holmes, Lulu Laditan-Twidale, Hayley McDowell-White, Jade Peacock and Jessica Petrie.
Amateur player Rotunno and her Flames next play Canberra on Friday night at Qudos Bank Arena, which is part of the Hoops Capital double-header where the Kings also take on the JackJumpers.
Tickets for the hoops extravaganza are available here.