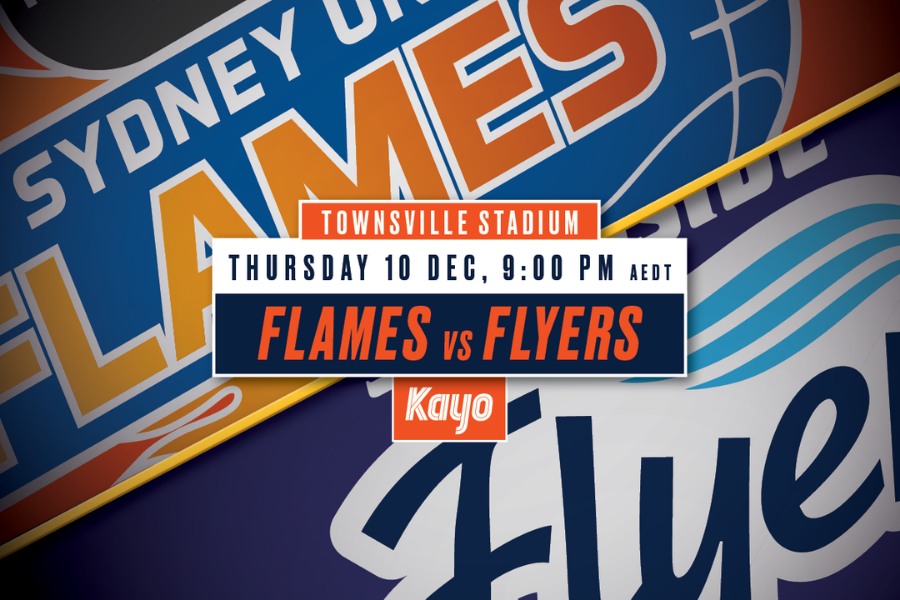 December 10, 2020 | Sydney Flames news
The Brydens Sydney Uni Flames will be doing everything in their power to finish out the Chemist Warehouse WNBL season strongly as they prepare to take on the Jayco Southside Flyers tonight in Townsville.
The Flyers will clinch a top spot with wins over the Flames and the UC Capitals in their final two games, but the Flames will not be making it easy for them.
The round five 94-79 win over Deakin Melbourne Boomers in their last game avenged their earlier loss to that team.
It was the closest any team have got to Southside in their current five-match victory streak.
Their average winning margin across that period was a tick under 30 points per game and averaging almost 98 points a match, putting them Flyers ahead of all other clubs.
Sydney have found some late season form, notching back-to-back wins for the first time.
"They are feisty, they are aggressive and every team that comes out and plays the Flyers want to win and want to challenge us," Blicavs said.
"We know it's not going to be an easy game at all, it's going to be tiring, very physical and it's great to have a game like this leading into finals.
"What's good with how our schedule shapes up is that in our last three games, we play Melbourne Sydney and Canberra before finals, so we play the two best teams as well as Sydney, who is incredibly tough as well.
"The fact that we can play against those teams leading into finals and have some really good competition, I think it's perfect.
"It's going to show us where we are and what we need to improve on."
Sydney's recent win over Perth Lynx lifted the Flames and reversed a trend of close losses.
"I think it definitely does give you the belief that you can get it done and play out the full 40 minutes of the game and fight right till the end," Flames' guard Kiera Rowe said.
Sydney could potentially finish as high as fifth, if they beat Southside and current fifth-placed club Adelaide Lightning.
"Our goal is to see how high we can finish on the ladder," Rowe said.
"To see how far we can get would be nice.
"Just to finish all our games as strong as we can."
Southside beat Sydney 99-72 their first encounter in which Flyers' star Liz Cambage got into foul trouble and scored a season-low six points in just over eight minutes of playing time.
Former Flyer Anneli Maley leads the rebounding averages with 11.4 per game and Blicavs expects to match up on her.
Adrian Warren is a freelance contributor to WNBL.basketball
Broadcast Details
Brydens Sydney Uni Flames vs Jayco Southside Flyers
Townsville Stadium
Thursday 10 December 2020
8.00pm AEST/9.00pm AEDT
Live on Kayo.