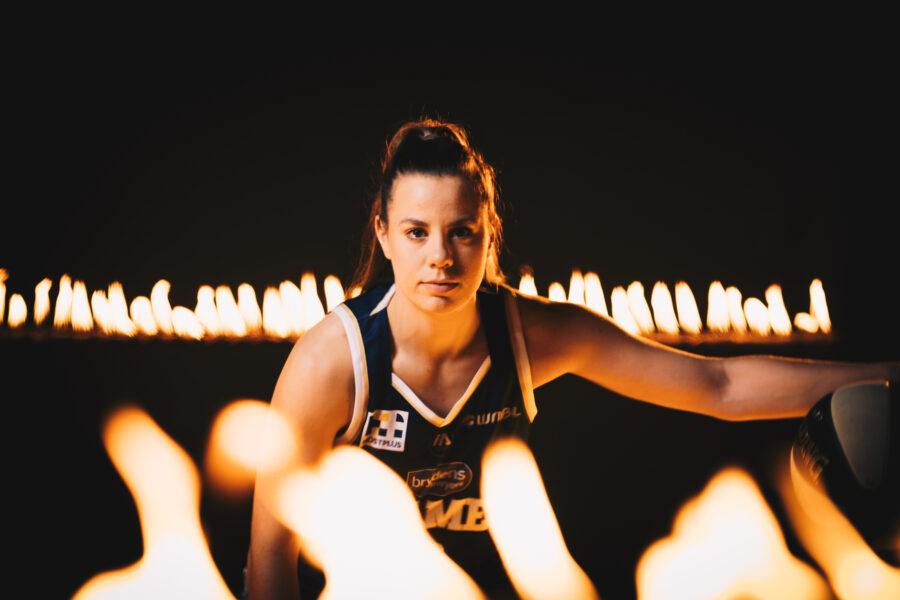 January 4, 2022 | Sydney Flames news
ROUND SIX PREVIEW – FLAMES v CAPITALS 
After a long wait, the Brydens Sydney Uni Flames are out for revenge. In round one the Flames suffered a three-point loss at home against the UC Capitals and now we get our chance to get back at the Capitals.
The Flames were set to fly to Canberra for a rematch in round two before a COVID positive result postponed the match to Round Six. Now the Flames will face off against the Capitals in Canberra on Wednesday, January 5 at 6 pm. 
The Flames have had two more games since the round one match-up and over that period they have built their identity: run the break, play full-court defensive pressure and shoot from outside.
The Capitals are on top of the ladder, led by their star import Brittany Sykes who is averaging 17.5 points per game, six rebounds and 4.5 assists per game.
The Capitals have a myriad of talent who are keeping them in contention for the championship. Like Kelsey Griffin, Jade Melbourne and Kelly Wilson, who are all contributing at a high level for the Capitals. 
The Flames have our own collection of talent, with Shyla Heal coming into her own in the past game scoring 29 points at home. 
The co-captains Lauren Mansfield and Keely Froling did their share fair to keep the Flames close but in this game against the Capitals, but coach Shane Heal says it will need to be an all-around effort. 
"We're going to need to dig deep into our bench for the next five games," Heal said.
"And see who can come up trumps and give us something." 
With a disrupted schedule and multiple games postponed due to COVID already. The Flames will have to play well against the Capitals to gain some consistency over the condensed period they are about to play in. They will play five games with 12 days over rounds six and seven, with only one home game to finish the five-game gauntlet. 
Coach Heal spoke about what his message is to the group going into this schedule. 
"We just have to concentrate on what we do and continue to get better at it," he said.
 "And I think in every game, there have been aspects of our offence that's continued to improve. I think that the defence has been relatively solid in all three games. But across the board, we've got a lot of areas we know we have to get better at." 
The rematch between the Flames and UC Capitals will be on Wednesday, January 5 at 6 pm in Canberra.
VIEW FLAMES MEMBERSHIP PACKAGES