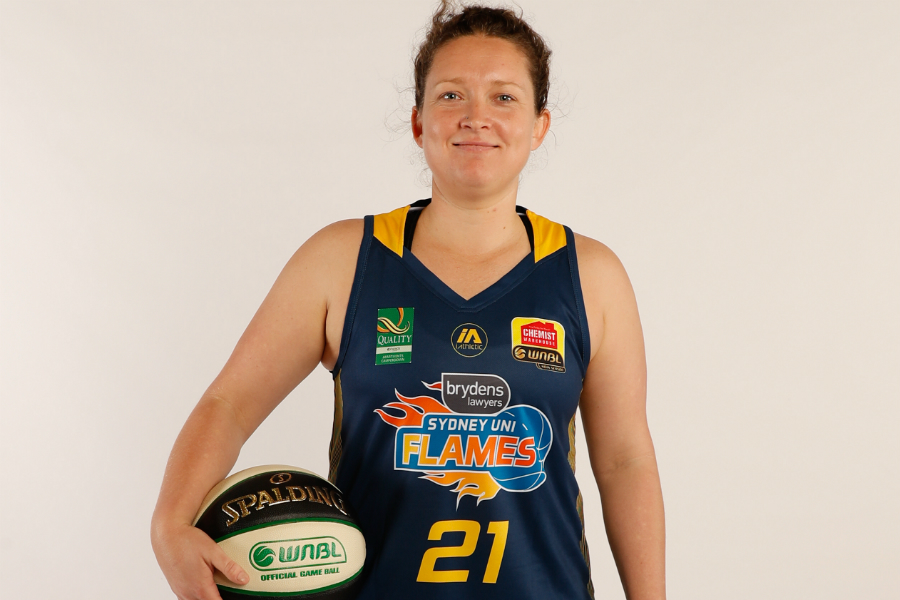 October 10, 2019 | Sydney Flames news
The Brydens Sydney Uni Flames are extremely excited to officially announce returning guard and well-respected WNBL veteran Sarah Graham as the team captain for the 2019/20 WNBL season.
The new and improved outfit for the Flames are looking forward to the upcoming campaign starting with a tough double header in Adelaide and Perth this weekend.
Graham was thrilled to handed such an honour and expressed her appreciation ahead of the team's first game in Adelaide.
"I am very privileged and honoured to have been asked to lead such a great group, I am really looking forward to taking on this responsibility and I feel we can take this club to the next level," she said.
Her experience in the league has allowed Graham to build on her leadership skills as she looks to ready her troops for the start of the 2019/20 season.
Head Coach Katrina Hibbert said the decision to appoint Graham was a no-brainer.
"It was a natural transition for us to entrust the team captains role to Sarah this season. Her longevity and loyalty to the Sydney Uni Flames program and also her personable and strong character made the decision to lead the team an easy one," Hibbert said.
The guard is a valuable member of the Flames core group having been involved in the program for many seasons, from winning the championship 2016-17 to helping lead the team through a difficult 2018-19.
Let's take the Flames further, together. 2019-20 membership packages available now.