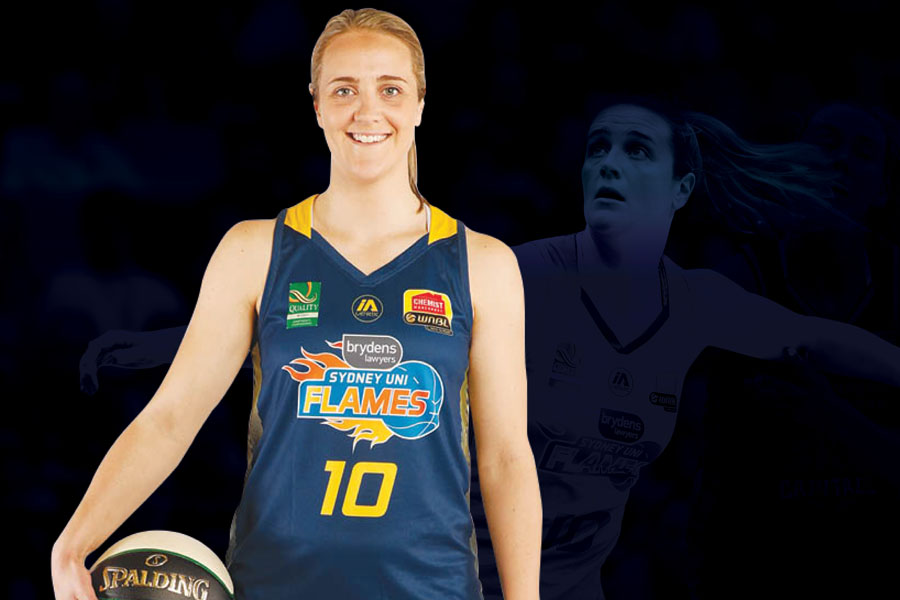 July 23, 2020 | Sydney Flames news
The Brydens Sydney Uni Flames are excited to announce that Shanae Greaves has recommitted to the Club for the upcoming 2020-21 WNBL season.
Hailing from Victoria, Greaves began her WNBL career with the Melbourne Boomers in 2013, playing three seasons before making the move to Sydney in 2016 where she claimed her first WNBL Championship.
Earlier this year she clocked WNBL game 150 and now heads into her fifth season in Sydney, bringing a wealth of experience to the new-look Flames that will hit the floor in November.
"I'm really keen to get stuck into my fifth season with the Flames" Greaves shared.
"It's been a refreshing break, but I'm looking forward to getting back into it with a fun bunch of girls" Greaves said.
An imposing defender, Greaves has earnt a name for herself as being one of the Flames toughest players. She thrives on being a strong presence under the rim and doing the grunt work inside against other post-players.
Off the court she brings incredible spirit and energy to the group, and Flames Head Coach Katrina Hibbert was thrilled to be welcoming back.
"Shanae has been a steadfast and integral member of the Flames over the past four years" Hibbert shared.
"Unfortunately she had some niggly injuries last season which hindered her some, but with this off-season she's had an opportunity to rehab and get her body in great shape".
"Shanae will continue to bring us a strong and experienced rotation through our front court.  She's a blue-collar worker and all around great team player who is wonderful to have in the team dynamics on and off the court" Hibbert said.
Greaves joins Kiera Rowe, Funda Nakkasoglu, Alison Schwagmeyer, Lauren Mansfield, Anneli Maley and Lauren Scherf as contracted players for the upcoming WNBL season which is set to tip-off on November 20. More player announcements will be announced over the coming weeks.