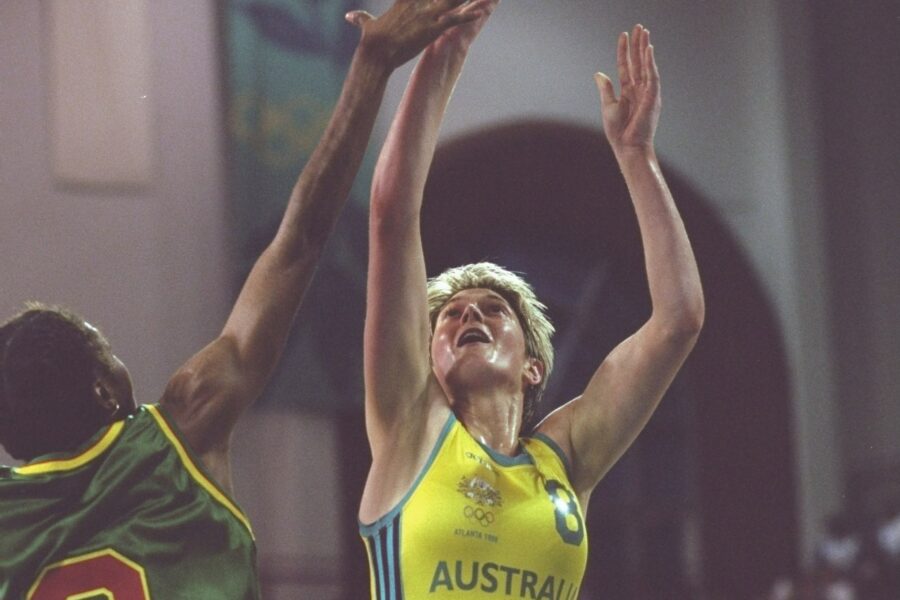 February 4, 2022 | Sydney Flames news
This week in the Hoops Capital the Kings and Flames are celebrating the '90s. The Sunday double header will be the last of the season and we are going out with a bang!
The Brydens Sydney Uni Flames have a rich history, the team originally known as the Bankstown Bruins was a foundation club for the WNBL in 1981. The team's name changed to the Sydney Bruins in 1989 and eventually became the more recognisable Sydney Flames in 1992.
In the decade the Flames made four grand finals and won two with their first championship coming in the 1993 season and their second championship coming in 1997. The Flames were runners-up in the 1996 and 1998 grand finals.
Club historian Matt McQuade wrote previously about how good the Flames were in the '90s
"Things were so bad with the men's team and so good with the women in '93 that the half-joke in the stands used to be that that the Kings should be the warm-up act and the Flames the main event," McQuade said.
"What was so memorable about that 1993 campaign was the WNBL Grand Final at the Kingdome. Usually, you'd see around 4000 or so for the first game of the double header as fans would have dinner or drinks around the Darling Harbour precinct before coming to the Kings' game. But not that night. There were more than 7000 screaming fans in the building watching the Flames win the club's first championship in a thriller over Perth."
This week Flames media spoke with Flames Assistant Coach Shelley [Sandie] Gorman, who played for the Opals and was a part of the Flames 1993 Championship team to talk about what it was like to play in Sydney back in the '90s.
"It was amazing," she said.
"The Flames were a part of the Kings and the level of professionalism, there was no other team that came close. It was an amazing time, especially for basketball in Sydney with the Kings and us.
"Carrie Graf [Flames championship coach] recruited well, we were a such strong team."
Gorman explained what she has taken from the Flames' title run back in 1993 and how she has used that experience to coach this new era of Flames basketball.
"It feels like we are starting to rebuild a culture, which is about work ethic and teamwork," Gorman said.
"It's a rebuilding phase and that's why I'm so excited to be a part of that and work with Shane [Heal] leading us through this process."
This Sunday the Flames will take on the Townsville Fire in our last Kings and Flames double header, where the Kings will take on the New Zealand Breakers in our '90s round. Get your tickets here.