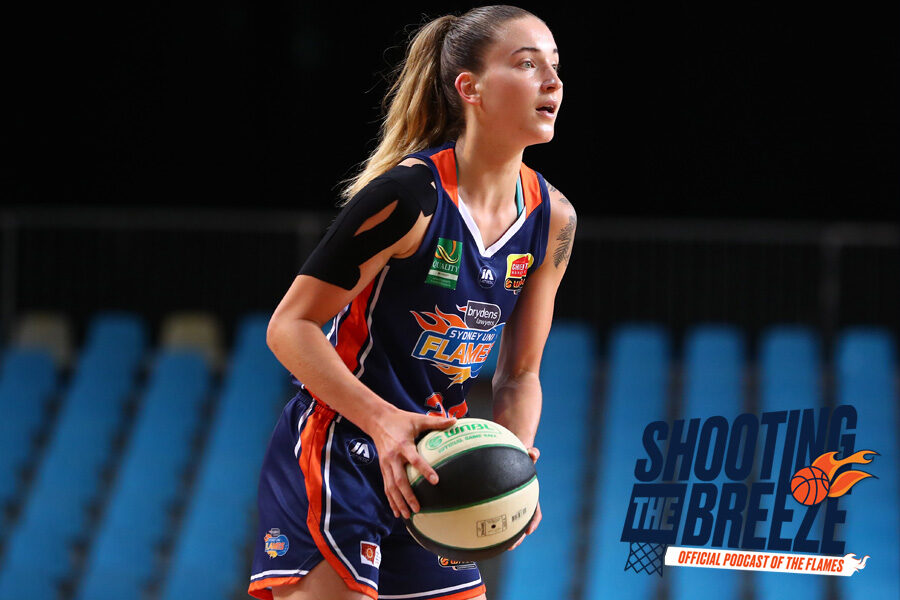 November 26, 2020 | Sydney Flames news
In Ep28 of Shooting the Breeze we chat with new Flame Anneli Maley as she embarks on her first season for Sydney in the Far North Queensland WNBL hub.
The tropic tussle has turned up the heat on and off the court in the most challenging season ever and Maley is loving it. Her natural up tempo, physical game is a great fit at the Flames.
She chats about her future goals in basketball, playing with like minded players and her need to balance playing professional basketball with her passion for creative pursuits.
She has literally soared with awe inspiring rebounds, and a 20 board game against the Perth Lynx.
It's a must listen for all basketball fans and players with great insights in being your best self on and off the court.
Listen: