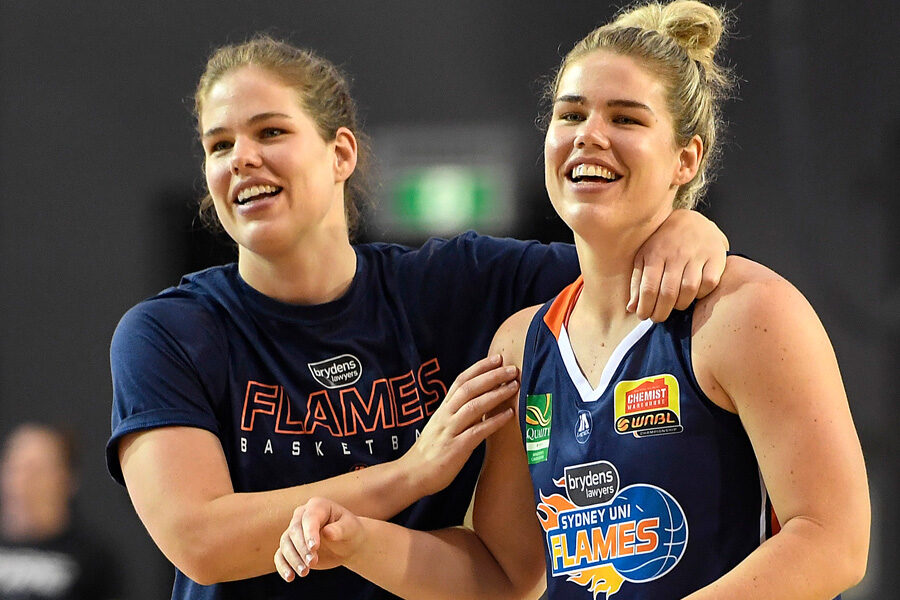 December 4, 2020 | Sydney Flames news
Carly and Chris Boag have that twin telepathy thing happening. In Ep29 of Shooting the Breeze our dynamic duo finish each others sentences and are probably the only twins that play side by side in the same professional basketball team.
In her fourth year playing for Sydney Carly had a big impact for the team in our 2017 Championship year, joining her on court this season is twin sister Chris. They both jumped onto the podcast from the hub for a fun informal chat. Tune in as we gain a little insight into an unusual season.
The opportunity is not lost on our twins, who are enjoying the chance to reconnect after playing oceans apart in the past year. A pretty special experience to hang out and play alongside each other, their exchange on alter ego movie characters is priceless. Get to know Carly and Chris and what makes them tick.