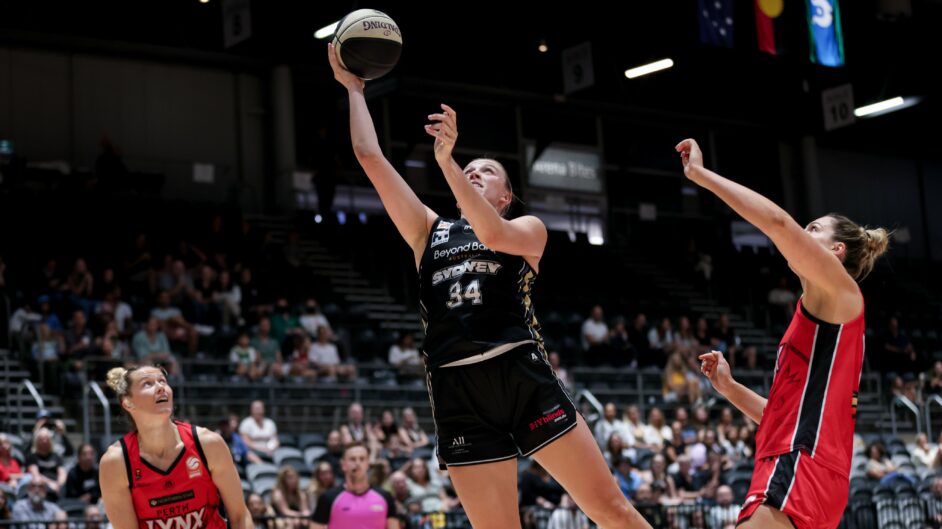 February 24, 2023 | Sydney Flames news
Sydney Flames centre Hannah Sjerven will miss the club's remaining three matches of the WNBL23 season, after deciding to return home to the United States following her father being diagnosed with a terminal illness.
The 24-year-old made the difficult decision this week, as her Hoops Capital side prepares for their first-ever Pink Game at Quaycentre.
"In my basketball career, my family has always been so crucial in supporting me," said Sjerven, who averaged 6.2 points, 4.8 rebounds and 0.9 assists per game during her 18 matches for the harbour city side.
CLICK HERE TO GET YOUR FLAMES TICKETS NOW
"They would drive and fly miles and miles to come watch one game.
"That is why when my dad was diagnosed, I knew it was my time to support my family.
"I need to be closer to home and loved ones at this time.
"I will always be grateful to Vic, Chris and Paul for their understanding and values during this time.
"I will always be a supporter of the Flames and think fondly of my time in Sydney."
Flames president Victoria Denholm thanked import Sjerven for her efforts during the 2022-23 campaign.
"I want to thank Hannah for her contributions to our club this season – she has been incredible on and off the court," Denholm said.
DONATE TO THE MCGRATH FOUNDATION NOW
"We wish her and her family all the best and our thoughts and prayers are with them.
"I cannot even imagine what they're going through, but she is as tough as they come.
"Our players, our staff and our fans will miss her energy and ability to seal anyone in the league.
"I would love to see her back in Sydney one day, she has a very bright basketball future ahead of her."
The Flames play their final home game at Quaycentre on Friday against Adelaide – with tickets still available here.