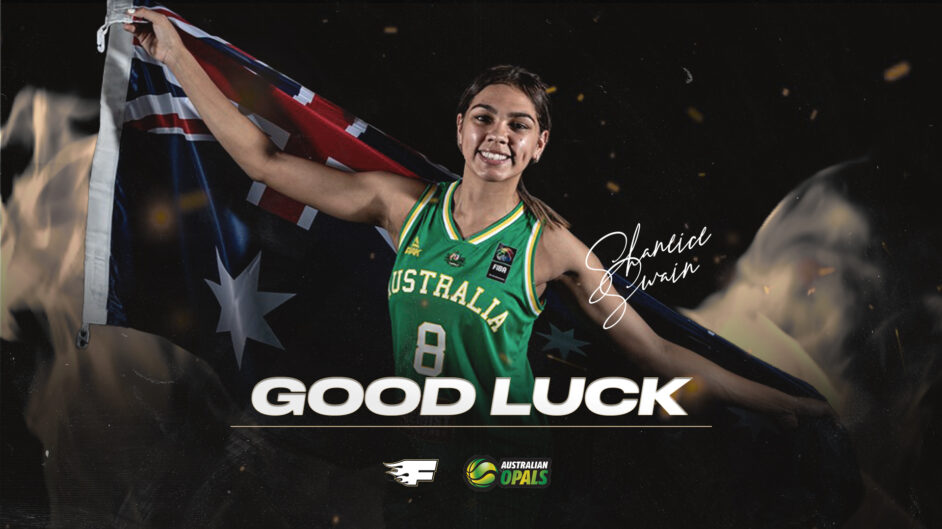 August 21, 2023 | Sydney Flames news
A young Australian Opals team, featuring Sydney Flames' Shaneice Swain, has been announced to tour China in a five-game friendly series against the world number two-ranked nation.
After limited games abroad through the last Olympic and World Cup cycles due to the pandemic, the tour, from August 25 to September 3, will be crucial for the fresh-faced squad in the lead-up to the 2024 Paris Olympics.
With a core of the Australian team currently competing in the WNBA, and head coach Sandy Brondello leading New York Liberty, the 12-player team features three FIBA Asia Cup bronze medallists (Shyla Heal, Alice Kunek and Anneli Maley) plus the senior national debut of teenagers Nyadiew Pouch, Isla Juffermans and Saffron Shiels who represented the Gems at last month's FIBA Under-19 World Cup.
BECOME A FLAMES WNBL24 MEMBER TODAY 
This year's number 14 WNBA draft pick Swain will also represent Australia for the first time. 29-year-old centre Alex Bunton returns to the team for the first time since the 2018 FIBA World Cup where she was part of the silver-medal winning side.
Coach Cheryl Chambers, leading the team in Brondello's absence, said the five-game series was a great chance to get a gauge of the squad's depth heading into an Olympic year.
"It's great to be playing tour games again and there's really only WNBL before we pick the team for the Olympic qualifying tournament in February so it's the last chance to have a look at everyone in an international environment," Chambers said.
"We've got a nice mix of players, it's going to be very exciting."
The first of the Opals' fixtures will be on August 25 in Yulin, before games on August 27 (Yulin), August 30 (Xian), September 2 (Yinchuan) and September 3 (Yinchuan).