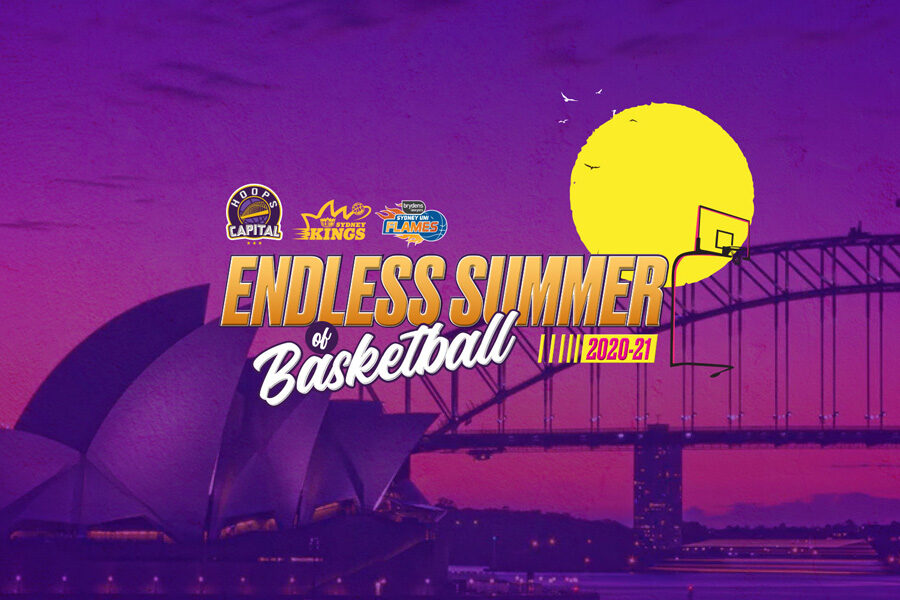 November 6, 2020 | Sydney Flames news
With the recent announcement that the WNBL would be tipping off their season from a Queensland based hub, Sydney fans will now be able to step up their support for both professional sides as the Kings and Flames come together for the Hoops Capital Endless Summer of Basketball.
Earlier this year, Kings ownership group Total Sport and Entertainment (TSE) announced they had acquired full ownership of the Brydens Sydney Uni Flames which brings Sydney's two elite professional basketball teams under the same roof.
The exciting announcement also followed the news that Basketball Australia and the New South Wales Government had won the bid to host the FIBA Women's Basketball World Cup in Sydney in 2022.
In what has been a turbulent year for all sports around the globe, this unique opportunity will allow Sydney hoops fans to throw their attention and support towards the Flames for the remainder of the year, while waiting for the Kings to hit the court again in the New Year.
The campaign brings together both teams and will see them providing regular news, updates, and some exciting 'Endless Summer of Basketball' video content which you can enjoy whether you're a Flames, Kings or just a general sports fan. It's all about celebrating the sport we love and growing basketball in the Hoops Capital.
Sydney Kings and Flames Chairman and Owner Paul Smith is looking forward to basketball being back on our screens come next week.
"Uncertainty presents a challenge in any sport, and the planning for this upcoming WNBL season has been no different. That said, it's exciting to think about the unique nature of 'the Tropics Tournament' that is this WNBL hub season provides, generating so much more interest, as well as a standalone platform for women's basketball" Smith shared.
"So while we're all still waiting to find out more specific details around the NBL21 season, most importantly for Sydney, we will have an entire summer of elite basketball to enjoy. The Flames will be on the court pre-Christmas, and the Kings tip-off post-Christmas, which provides an extended period of hoops that all Sydney fans can get behind."
"The never-ending next few months of basketball is something that we're really looking forward to. It'll be challenging and it's a lot of unknowns but we're ready for that" Smith shared.
Basketball Australia recently announced the fixture and a landmark broadcast deal for the Flames season, with all fans able to watch every WNBL game live via Kayo, FOX Sports or ABC in WNBL20.
It's been a positive few weeks for Sydney's two professional basketball teams, and CEO Chris Pongrass encouraged all Kings fans to get excited about the huge summer ahead.
"Our involvement in women's basketball, particularly here in Sydney leading into the Women's World Cup in 2022, was absolutely necessary to our overall success moving forward" Pongrass said.
"We know it has been a long off-season for Kings fans, but we are ready for the start of the Flames and Kings respective seasons and we are calling out all Flames and Kings fans to show their support."
Brydens Sydney Uni Flames GM Karen Dalton echoed Chris and Paul's comments.
"When the Flames tip-off next week we have eight straight months of basketball hitting our screens in Sydney – who wouldn't be excited about that? The Flames standalone season provides the perfect opportunity for Sydney fans to get behind them as a runway into the NBL season. This kind of opportunity doesn't happen often" Dalton said.
You can pledge your support for the Flames with a free digital membership, or upgrade for Club discounts (including a special Kayo offer for all members). Memberships are also now on sale for the Kings season which is currently set to tip off early in the new year.