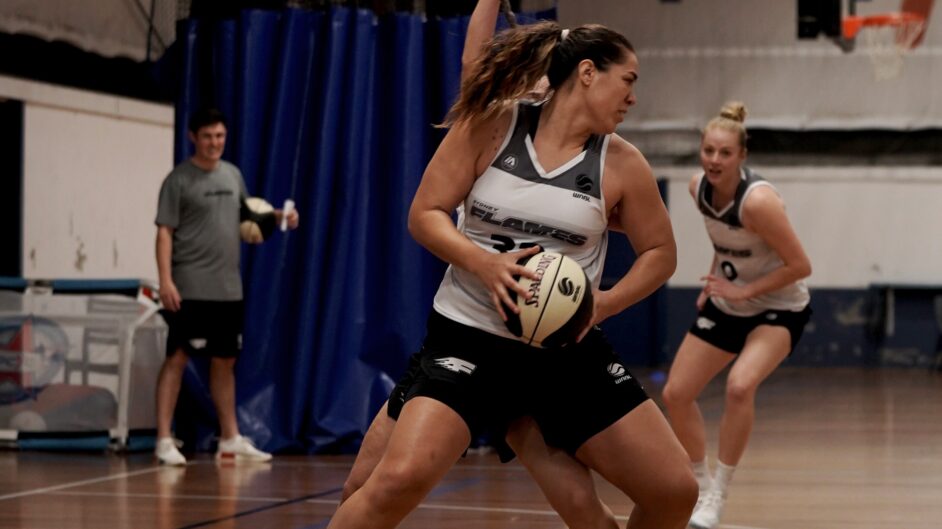 October 7, 2022 | Sydney Flames news
The Sydney Flames will continue to ramp up their preparations for the WNBL23 season with a number of trial matches.
As part of their intense six-week pre-season, the Hoops Capital side will play matches against Canberra, Southside and Melbourne over the coming weeks.
Shane Heal's side will firstly travel to the nation's capital to take on Canberra at Tuggeranong Southern Cross Stadium on October 14 – with tickets available here.
The following day, both sides will take the court once again, this time in a scrimmage at the University of Canberra rather than an official pre-season contest.
CLICK HERE TO GET YOUR FLAMES MEMBERSHIP
The Flames will then travel to Melbourne to battle the Boomers (at the State Basketball Centre) and Flyers (Parkville) on October 24 and 25 respectively.
"Pre-season so far has been really solid, with all the players' attitude being fantastic," the second-year Flames coach said.
"All their work ethics are ticking the right boxes, which is important as there's so much to learn, with us implementing new offensive and defensive systems.
"It's been a strong start to pre-season but there's still a long way to go, which is where these trial matches come into play.
"It'll give us a chance to put our new systems into live game situations and allow us to analyse video of what our strengths are and what aspects of our game need work.
"Not only that, but it'll also presents us a chance to build relationships on the court, which is especially important for this group, which only has four players returning from last season.
"We know this project is going to take time, but we're excited to see where we're at against both Canberra and Southside."
The Flames' WNBL23 season tips off on Saturday, November 12 in Bendigo before Sydney's first home game against the Spirit on December 4.