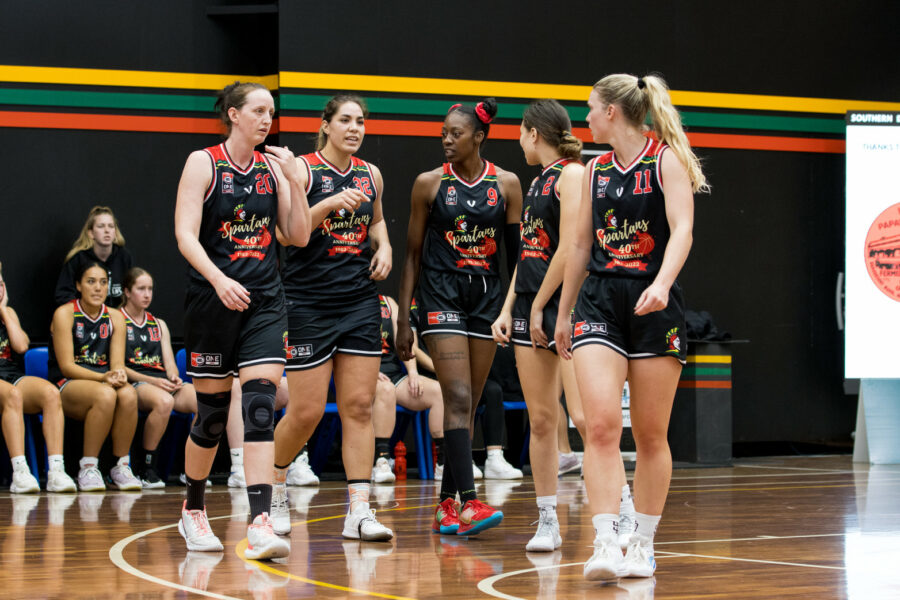 August 19, 2022 | Sydney Flames news
The Women's Southern District Spartans, headlined by Sydney Flames duo Kalani Purcell and Madelyn Allen, are in a win-win situation, but still as hungry as any other team in the country.
If they lose in the NBL1 North conference finals they enter the Coles Express NBL1 National Final as the wildcard seed, facing off with whoever wins the conference.
If they win the North, they will face off against their arch-rival the Logan Thunder – who they lost the grand final series to last season.
However, the Spartans' Nadeen Payne says the team will not become complacent.
"We have unfinished business from last year, and none of us are taking any games lightly," Payne said.
"We want the [NBL1 North] championship and we know we are going to have to work really hard for it."
Payne said it would be great to face Logan again, but ultimately they want to win first.
"We really just want to get the final and through this weekend first," she said.
"Whoever we play, even if it's Logan, whoever it is we'll be ready."
REGISTER YOUR INTEREST FOR FLAMES MEMBERSHIP HERE
Teammate Allen, who was unveiled as a Flames player on Thursday, backed up this philosophy of refusing to become complacent.
"It's definitely something we've discussed at practice, there were a few of us who were excited but a few of us asked if we really should be celebrating," she said.
"I think the mindset for us now is that we've won the wildcard challenge, we want to win the North and we want to win the national title.
"We are in a spot which no other team in the country is in, we can win three different competitions in one season.
"We are really proud of what've done so far but the mindset is we've only completed one of the three things so far."
The Spartans have an extremely difficult pathway to the NBL1 North grand final, as they will face the Townsville Flames with Steph Reid, Alanna Smith and Courtney Woods this weekend in a do-or-die semi-final.
Watch the Spartans host Townsville on Saturday at 7pm on NBL1.com.au or the NBL1 App here.