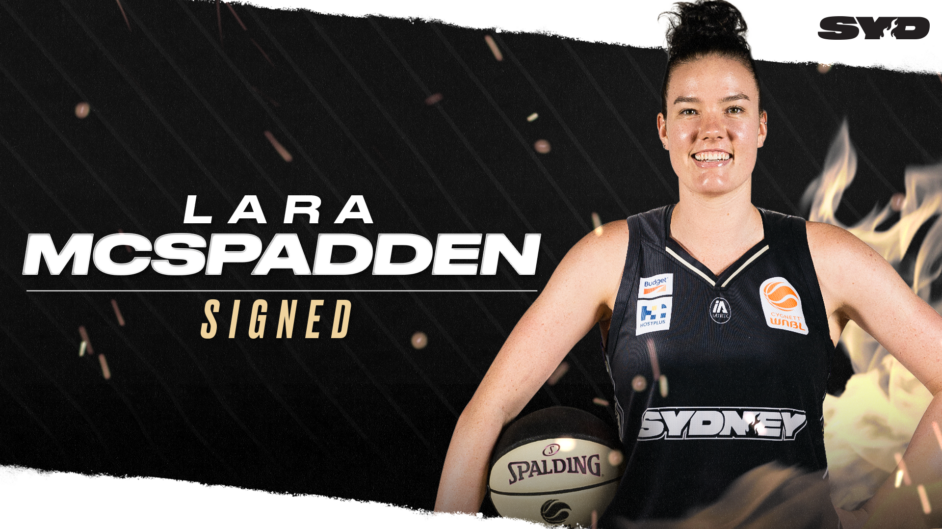 June 29, 2023 | Sydney Flames news
The Sydney Flames are excited to announce that NSW product Lara McSpadden will return to the club in WNBL24.
McSpadden, who was a Flames player from 2016 for four seasons before signing with the Townsville Fire in 2020, joins the Hoops Capital club on a one-year deal.  
"When I heard about the group they were assembling in Sydney, I knew Sydney is exactly where I wanted to be next season," said McSpadden, who helped the Australian Sapphires win the FIBA under 17s World Championships gold medal in Spain in 2016.  
BECOME A FLAMES WNBL24 MEMBER TODAY
"On top of that, the chance to come home and be close to family, after so many years away, was a huge attraction for me and now I can't wait to play in front of them all."  
Twenty-four-year-old McSpadden, who spent three seasons with the Fire including helping them win a championship in WNBL23 alongside Nicholson, is also keen to be a part of the Hoop Capital club's direction.  
"I'm excited to help the club on its journey to the top and add that distinct NSW feel to the Flames," said McSpadden, who averaged 3.7 points and two rebounds with the Fire in WNBL24.  
"The new ownership group at the club has done great things revamping the club over the past few years while engaging the whole Sydney basketball community, which I know is only going to continue to grow."  
The Newcastle junior becomes the club's eighth rostered player of the Flames in WNBL24, alongside Cayla George, Lauren Nicholson, Tess Madgen, Shaneice Swain, Vanessa Panousis, Kiera Rowe and Emma Clarke – all of whom she's keen to play alongside.  
"I'm particularly keen to learn from Cayla, who is obviously an amazing talent and the reigning league MVP but also someone I've always wanted to play alongside," said the 194cm McSpadden, who believes she will bring rebounding, energy, screening and finishing around the rim to the Flames squad.  
"Having Cayla and the other Opals at training will create an environment in which we're all constantly pushing each other, to be the best versions of ourselves, while working towards a common goal, which is the title."   
Flames president Victoria Denholm is thrilled to bring another NSW talent home, especially someone of McSpadden quality  
"Lara is returning to the Flames and our commitment, as with Ness and Lauren, is to keep NSW talent in Sydney," Denholm said.  
"We want to continue to build the legacy of this club and have a professional team in Sydney for NSW talent to play for."  
READ MORE: HOOPS CAPITAL LAUNCHES GAME DAY PHOTOGRAPHY INTERNSHIP PROGRAM
Denholm went on to discuss what McSpadden can bring to the harbour city side.  
"Lara is coming off a championship in Townsville and we hope she brings that energy to the Flames," she said.  
"She's a versatile big and will have an immediate impact.  
"She adds some much-needed depth in the frontcourt, and she has an energy that is contagious."  
Stay up to date with all the club's off-season news here.