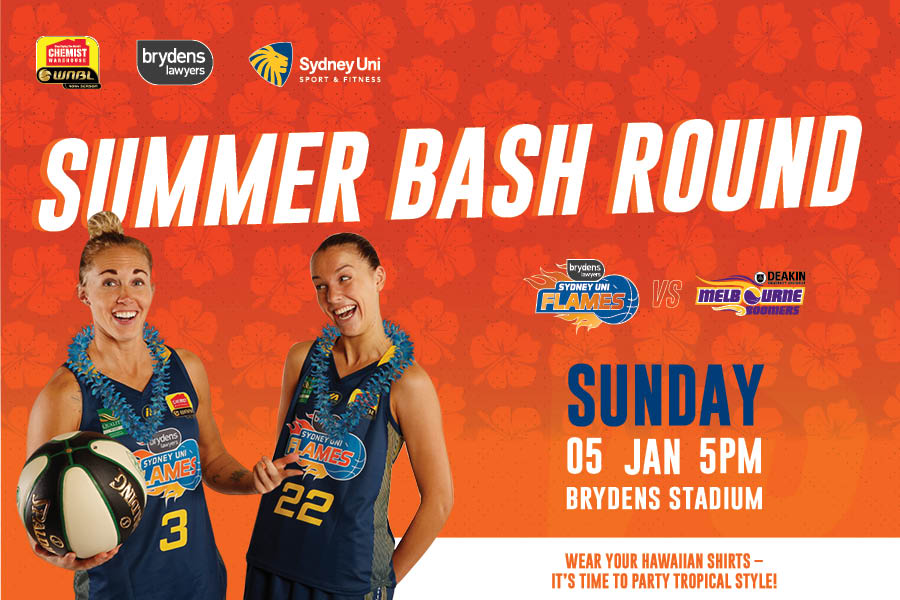 January 2, 2020 | Sydney Flames news
The festive season continues when the Summer Bash lands on Brydens Stadium, where the basketball court takes a tropical twist.
It's time to kick your feet up, sit back and enjoy the fun as the Brydens Sydney Uni Flames take on the Melbourne Boomers for the first time in Sydney.
Wear your Hawaiian shirt, do the limbo and embrace the summer vibe as we get behind the Flames to defend our home territory! There will be plenty of games and activations upon arrival so bring the entire family along for some fun. There will also be a clinic run prior to the game.