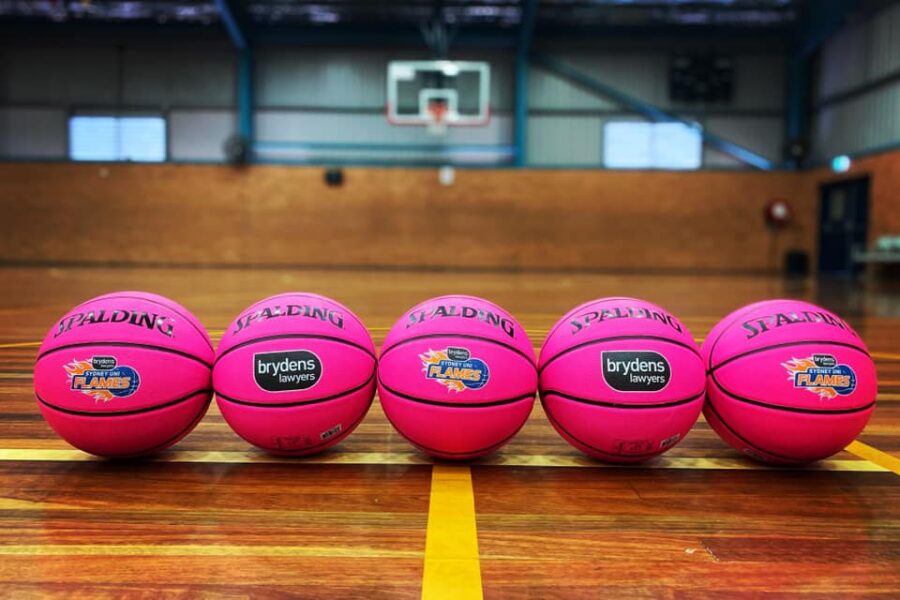 March 23, 2022 | Sydney Flames news
The Brydens Sydney Uni Flames have a packed fortnight, with the team participating in a Community Blitz over the next two weeks.
The Community Blitz is a Brydens Community initiative that enables Flames players to be role models in the community and work with local associations to encourage more women and girls to play basketball.
Throughout the two weeks, the Flames players will travel to junior associations and schools to work with young athletes to talk about what it takes to be a professional athlete and host basketball clinics.
Local associations like the Hills Hornets, Sutherland Sharks, Sydney Comets and Bankstown Bruins will all get to interact with some of the best of the best in the WNBL.
Flames development player Sherrie Calleia played for the Hills Hornets as a junior. When the Flames had a rescheduled game to the Hornets arena, Calleia spoke about the importance of exposure to WNBL players such as herself to young athletes.
"It feels almost surreal to play as a WNBL player on the courts I grew up on," she said.
"Having everyone behind my back and cheering me on was amazing. Quite a few people I know came to support me which was great."
Calleia, Shyla Heal, Keely Froling and all the Flames players will be visiting schools and clubs across NSW in the coming weeks. From Sydney to Wollongong, to Coffs Harbour, the Flames will be out seeing the next generation of basketballers in NSW.
The Hoops Capital Community Director Trish Crew explained why the Flames created a blitz.
"With a season that was severely impacted by COVID with regards to how much we could connect with the community," she said.
"It was decided to use these two weeks to create a blitz and really hit the courts as much as possible. The players are excited to get out and meet as many young players as they can."
Follow the Flames' journey around NSW on our social media pages for where they head to next.