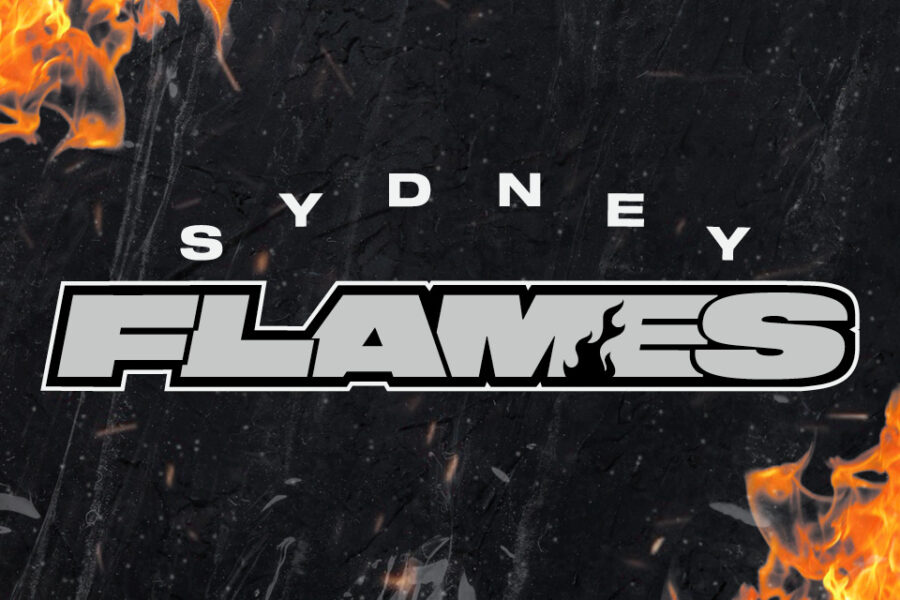 August 1, 2022 | Sydney Flames news
The Sydney Flames are being reignited with a new look, new colours, a new approach and a new home. 
Hoops Capital Pty Ltd, the owners of the Flames and NBL Champions Sydney Kings, has announced the Sydney Flames will be reimagined for the 2022-23 WNBL season. 
The relaunch, rebranding and repositioning for the Sydney Flames consists of a new vision for a club with a proud 40-year history, a club which was a pioneer in women`s sport in Australia. 
The fresh approach for the club will include some major changes _ 
The Flames will now play the majority of their home games for the WNBL 2022-23 season at the Quaycentre. The

Quaycentre is a 4500 seat multi-purpose indoor sport and entertainment venue located within Australia's sporting capital, Sydney Olympic Park. It will be one of the venues for the FIBA Women's World Cup. The Flames will still play a number of double headers with the Sydney Kings at Qudos Bank Arena.

 
New modernised branding including new logos and club colours. The club colours will change from navy and gold to silver and black.

 

A club vision that reimagines not just the game, but the role that women`s professional basketball plays as a platform for social change.

 
CHECK OUT OUR NEW LOOK AND COLOURS HERE
On court, the Flames season roster consists of some of the brightest emerging young talents in international basketball who will deliver an exciting, up-tempo brand of basketball under the guidance of two of the best to have ever done it in coach Shane Heal and assistant Shelley Gorman. 
With Opals squad members Shyla Heal and Keely Froling, New Zealand international Kalani Purcell, last season's Flames Most Inspirational Award winner Kiera Rowe, new American WNBA imports Hannah Sjerven and Jocelyn Willoughby and some of the WNBL's most exciting new signings Tiana Mangakahia, Vanessa Panousis and Emma Clarke, Flames basketball will be a "must see" in the Harbour City. 
"We have an incredible opportunity to bring about change for women in the sport of basketball in NSW," Hoops Capital Co-Owner and Chairman Paul Smith said. 
"To do so, we have to commit to continually evolve, developing new and innovative strategies for the Sydney Flames to lead the way.  Our new brand design and venue for the majority of our games are just the first of many steps we are taking. 
"But this is Sydney and building a winning program remains the central plank of success in a competitive and strong WNBL, a revamped roster put together by Head Coach Shane Heal will give us the best chance of success on court." 
The Flames are committed to reinventing and reinvigorating the presentation of women's basketball and standing for strong and positive social change in our community. 
Director of Wollemi Capital Group Victoria Denholm, a part owner of the Sydney Flames and Kings said women's sports have for too long been overshadowed by the men's games.  
"We're here to remind everyone that Sydney has two professional basketball teams," she said. 
"Elevating the Flames is foundational and fundamental to the success of Hoops Capital and I'm excited that young women and men will have the opportunity to look up to the amazing heroes our basketball club has. 
"Representation and visibility at an elite level matters. The Flames roster is built of amazing, strong, and diverse women – who all have incredible stories of resilience, hard work and success – both on and off the court." 
Flames star Shyla Heal said she was excited to be a part of the new direction of the club. 
"It's an exciting time to be a part of the Sydney Flames," Heal said. 
"We can't wait to experience playing and meeting everyone at games at the Quaycentre, as well as having our own training facility we can call home. 
"We're really excited to get the team together and show what we can do on court this season." 
The 2022-23 WNBL season is scheduled to commence early November with the fixture due for release in early August. 
Sydney Flames Memberships will go on sale in coming weeks with Junior memberships starting at $19 and Adults from $49.  To register your interest in Flames membership and to be at the front of the queue when memberships go on sale leave your details here. 
Everyone who registers their interest will go in the draw to win their very own personalised Flames playing kit