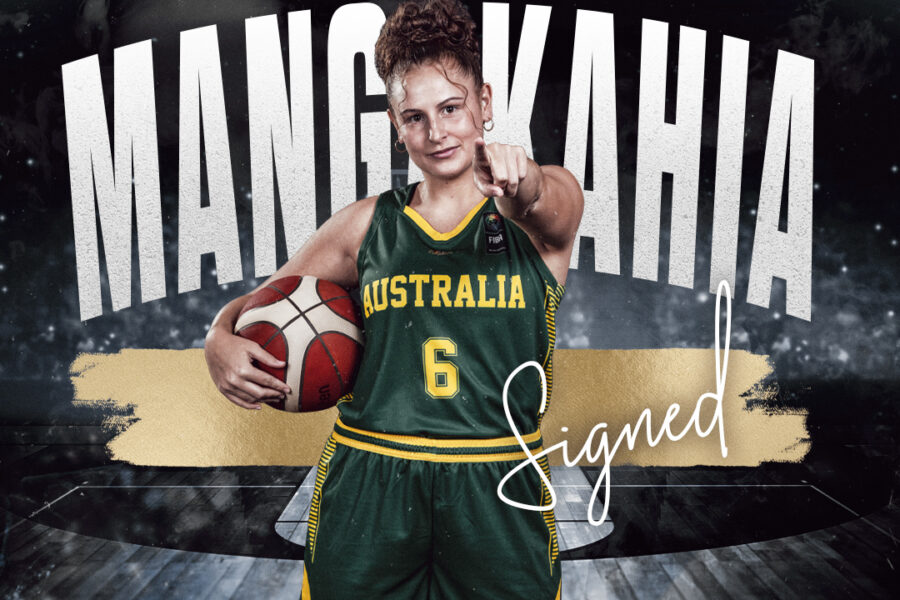 May 25, 2022 | Sydney Flames news
The Brydens Sydney Uni Flames are pleased to announce the signing of one of Australian basketball's brightest prospects for the next two years. 
Former US College star and Opals Asia Cup guard Tiana Mangakahia has signed with the Flames for the next two WNBL seasons and will form part of a formidable backcourt partnership with Flames star Shyla Heal. 
The pair are currently playing in the NBL1 together for the Northside Wizards in Queensland. 
Tiana, a Queensland native, was a star with powerful US College Syracuse, but had to overcome stage three breast cancer diagnosed shortly after being named to the Opals pre-Olympic squad in 2019. 
She missed the entire 2019-20 season while recovering, but Mangakahia led college basketball in assists (7.2) during her final season at Syracuse. She is the ACC's all-time leader in career assists per game. 
Mangakahia is a two-time Nancy Lieberman Point Guard Award top 5 finalist, two-time WBCA All America Honorable Mention and finished her Syracuse career averaging 15.8 points and 8.7 assists per game. 
Flames coach Shane Heal said Tiana would be a "great fit" for the Flames. 
"She has the ability to become an elite defender which fits our style of play," he said. 
"Tiana has been through many challenges, and I know she has plenty of upside from here. I have known Tiana personally since under 12s and I look forward to her being part of our team as we look to take a huge step forward next season.  
"She makes us very potent in offence and defence with our local back court pairing with Shyla. Tiana can be a real game changer and I'm sure our fans will love watching her play." 
Tiana said playing under the Boomers and Sydney great was a large part of her signing with the Flames. 
"I think the main reason I felt like Flames was a good fit for me was Shane had trained me and seen me play in juniors," the 27-year-old said. 
"Even now playing with Shyla and working with her, she pushes me to be a better player. Having that support was one of the main reasons I signed." 
After considering offers from overseas, Tiana said she was keen to establish herself in the WNBL and her home country. 
"I've been away from family and home for so long, I wanted to play WNBL and be the best player, team-mate and person I can be," she said. 
"When I spoke with Shane we talked about developing my game to the next level. I respect Shane a lot and I know with him teaching me I'll get there, 
"My goal with WNBL is to win a championship … that's one of my main goals with the Flames." 
Tiana joins Opals stars Heal and Keely Froling, New Zealand Tall Fern captain Kalani Purcell and Keira Rowe on the roster for the next WNBL season starting later this year.