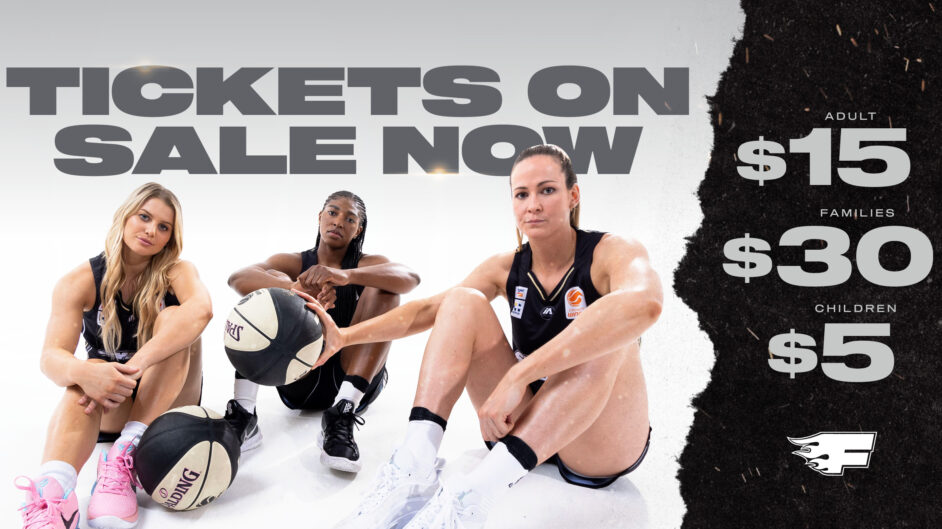 November 10, 2022 | Sydney Flames news
Tickets to all of the Sydney Flames' 10 home games, including six at Quaycentre and four at Qudos Bank Arena, are officially live.
While the four double-headers with fellow Hoops Capital compatriots the Sydney Kings have been live for a number of weeks, now is the time for the Flames faithful to secure their spots at the club's new home court, Quaycentre.
"We're super excited about the season ahead and I know all the Flames can't wait to play in front of their fans, at both their new home court, the Quaycentre but also as part of the double-headers with the Kings at Qudos Bank Arena," Flames CEO Chris Pongrass said.
"After a big pre-season and successful results on our trial matches, all signs are pointing to a huge season – so I recommend all fans get their tickets now, to ensure they don't miss out."
The Shane Heal-coached side will first play in Sydney on Sunday, December 4 against Bendigo (at 4.30pm AEDT), as part of one of the aforementioned exciting double-headers – which is sure to have a bumper crowd following the Kings' grand final replay with Tasmania (2pm).
CLICK HERE TO GET YOUR FLAMES MEMBERSHIP
Just under two weeks later, the harbour city side will create history and take to the Quaycentre hardwood for the first time, where they'll take on reigning champions, the Melbourne Boomers, from 6.15pm on Friday, December 16.
That marks the first of three straight games in Sydney for the Flames, with their Quaycentre Christmas clash seven days later on Friday, December 23 at 7.30pm against Canberra.
Then on Friday, December 30 play the Capitals once again (from 5pm) – this time as part of a double-header with the Kings, who take on the JackJumpers from 7.30pm.
Once the calendar rolls over to 2023, the Flames play six of their next eight fixtures in Sydney including double-headers against Townsville (on both January 15 and 29) and a showdown against the Lauren Jackson-led Southside Flyers on Wednesday, January 18 from 5.15pm at Quaycentre.
To ensure you don't miss any of the action, grab your tickets, from 1pm Friday, here.