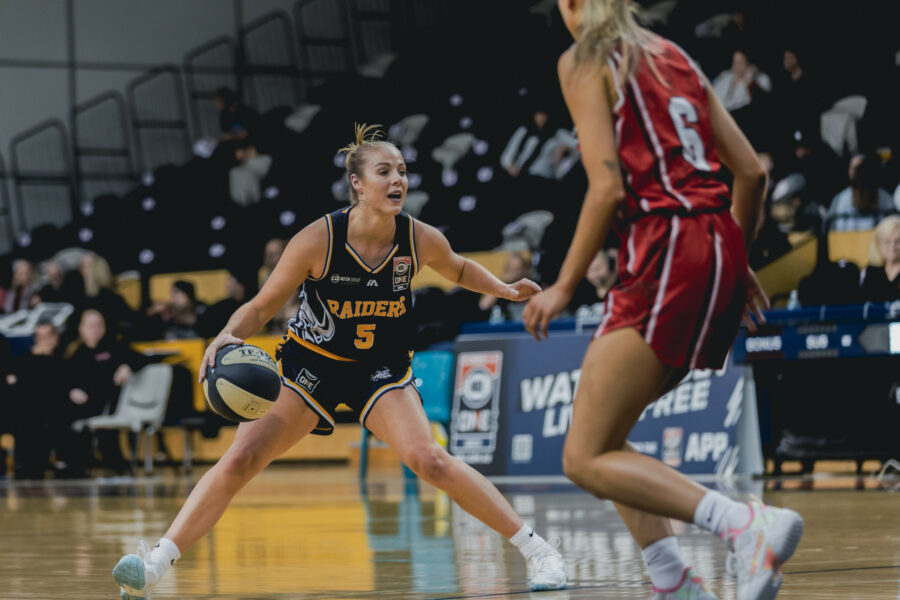 August 2, 2022 | Sydney Flames news
Northside Wizards teammates and Flames deadly duo  Tiana Mangakahia and Shyla Heal had a tough weekend in the NBL1.
In their first game against Logan Thunder, Mangakahia put up 22 points, six rebounds, and four assists. Heal scored 15 points, five rebounds and one assist. However, the Wizards went down by 28 points.
WATCH OUR RELAUNCH OF THE SYDNEY FLAMES HERE
During their second game against the Southern District Spartans, Heal had a great game, putting up 34 points, eight rebounds and three assists. Mangakahia put up 16 points, four rebounds and three assists. Despite their efforts, it wasn't enough to get them the win.
Over in the NBL1 East, returning Flames talent Vanessa Panousis had a great game with her team, the Sutherland Sharks. Panousis delivered 19 points, five rebounds and three assists, contributing to her team's win against the Maitland Mustangs.
Continuing her strong efforts from last week, Kiera Rowe played well for her team over the weekend. Rowe scored four points, three rebounds and four assists, helping Knox to a massive 52-point win over the Melbourne Tigers.
Keely Froling has another tremendous game for the Launceston Tornadoes and put up 38 points, 15 rebounds and two steals in a tough loss against Waverly.
Over in the West, Emma Clarke returned to the court with the Perry Lake Hawks. Clarke did a great job on the weekend and scored 22 points, 11 rebounds and three assists, contributing to the win against the Perth Redbacks.
To follow the Flames during their offseason in the NBL1, head to their website for fixtures and more, here (NBL1.com.au).