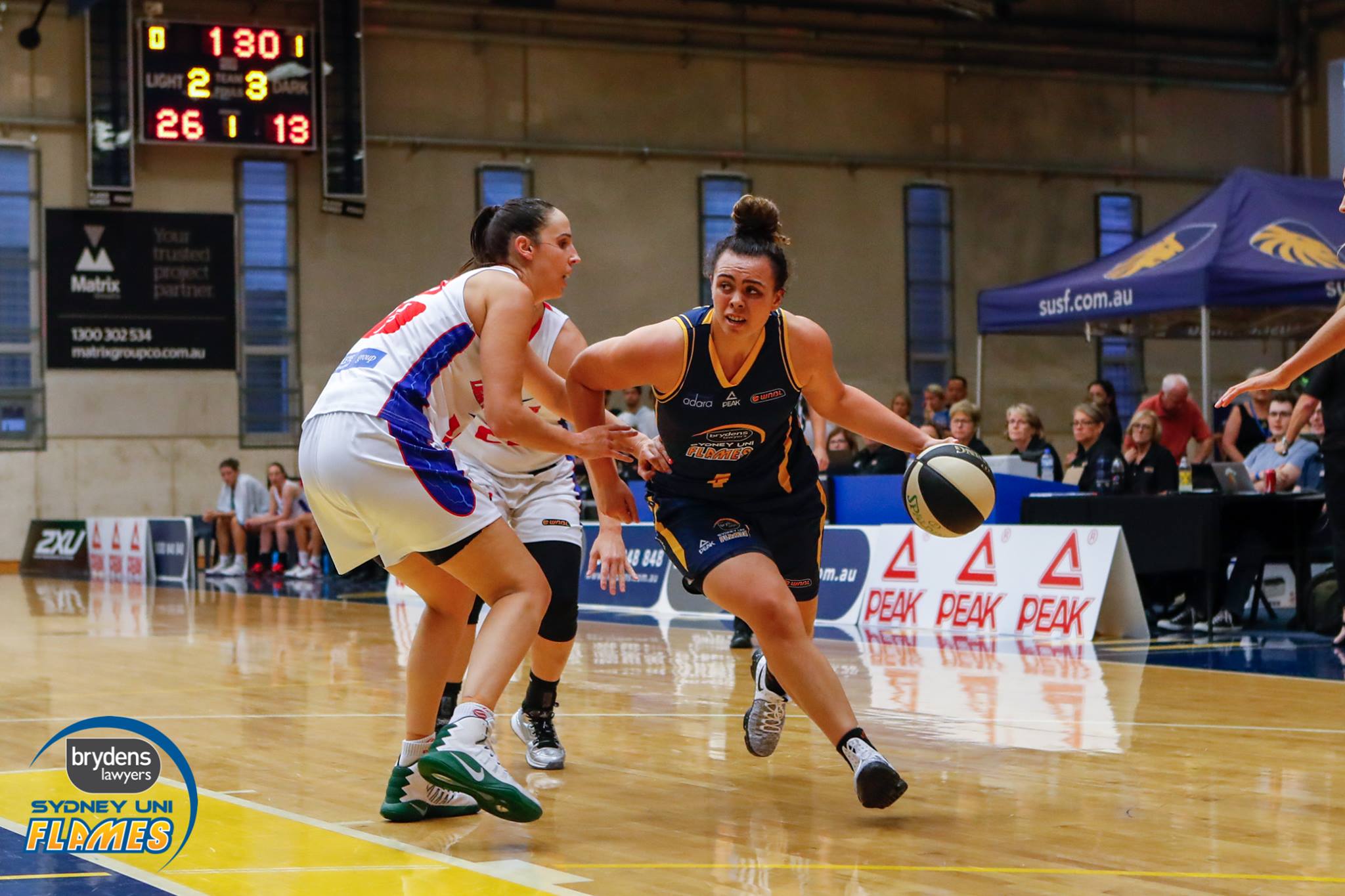 April 13, 2017 | Sydney Flames news
By Lachy France
Brydens Sydney Uni Flames have added another piece to their roster, with the announcement today that point guard Tahlia Tupaea has re-signed with the club for the next two seasons. Tahlia has become a vital part of the Flames' squad over recent seasons and re-signing will no doubt be crucial to the team's chances of defending their 2016/17 WNBL Championship.
Although Tupaea is still only 19 years old, the Australian youth team representative has developed into one of the Flames' most integral pieces over her five seasons with the team. Having made her debut in 2012 as a 15 year old, Tupaea established herself as a member of the team in those early years and even spent a year as the team's starting point guard in 2015/16. The 2016/17 campaign saw Tupaea unfortunately go down with an injury that limited her impact in the early stages of the season. However, once she returned, Tupaea proved to be a vital option off the bench for the Flames, averaging 8.2 points and 3.8 assists in the 15 games in which she featured.
Flames coach Cheryl Chambers is understandably delighted at having secured Tupaea's services for the next two seasons. "I am thrilled and excited about re-signing Tahlia to our team. The basketball world is before her and I'm looking forward to working with her on the next steps of her journey. She will be an integral part of our success next year," Chambers explained.
Certainly, although Tupaea is already at the level of a WNBL starting point guard, there is much more to come and Chambers appears devoted to getting the best out of her young charge.
Tupaea is similarly excited to be able to continue her relationship with Chambers, which goes back as far as 2013, when Chambers coached Tupaea at the Under 19 World Championships, where Australia won a bronze medal. "I'm really happy to be staying with Sydney for another 2 years. I have strong connections on and off the court and am really looking forward to further growing my game under Cheryl and the Flames team," Tupaea stated.
There is certainly an ongoing connection between player and coach, and for this to be further extended can only be good news for all involved.
Coming off the bench in 2016/17 saw Tupaea play both at point guard and off the ball at the shooting guard position, adding another dimension to the young star's game. The two-time Under 19 World Championship bronze medallist will have the chance to further hone her skills this winter, featuring as one of four Flames players to suit up for the Sydney Uni Sparks in SEABL. Having demonstrated veteran-like composure and maturity in big moments for the Flames this season, Flames personnel and fans alike will no doubt welcome the return of a player who has already accrued almost 100 appearances in the WNBL despite her tender age.