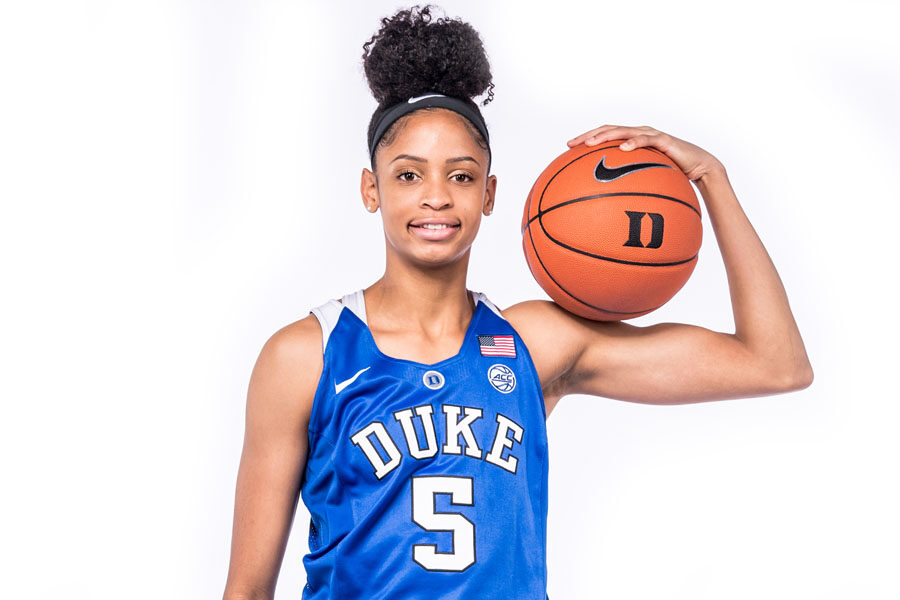 June 25, 2021 | Sydney Flames news
The Brydens Sydney Uni Flames are excited to announce the signing of American import Leaonna Odom for the upcoming WNBL season.
Originally from Lompoc California, Odom joins the Flames after an impressive college career at Duke University. She is currently playing for the New York Liberty in the WNBA after being selected as the 15th pick in the 2020 WNBA Draft.
Register for a Flames membership here.
Now an incoming member of the revitalised Flames, Odom will look to bring her talents to Australia, bolstering a roster hungry for the WNBL title in 2021.
"I'm really excited for my first experience overseas especially in a beautiful place like Sydney" Odom said.
"I'm very grateful for this opportunity, and I can't wait to get over there to meet the girls and get started" she added.
A member of the All-ACC 2nd team in her senior year at college, Odom led the way averaging 14 points and 6 rebounds per game. Leaving Duke, she ranks 16th in total points, 10th in FG made and 10th in minutes played all time at the prestigious University.
As talented off the court as she is on it, Odom was also named to the All-Academic team twice and was on the watch list for several coveted collegiate awards including the John Wooden Award and Naismith Award.
Head Coach Shane Heal is excited to welcome the talented import to Sydney.
"Neah is an incredible athlete. She will play as an undersized big for us and her ability to defend multiple positions is elite" Heal said.
"She has the ability to defend any position in the WNBL and plays with a determination and toughness that will help set the tone for our style of play. She is talented on the offensive end too, with the ability to create her own shot off the bounce and create for teammates".
"I wanted two imports that wanted to come here to learn and develop their games, but also play with a hunger and intensity to be unique in our league. Both Steph and Leaonna will be fun players for our fans to watch and support this year" Heal added.
Odom is currently playing in the WNBA for the New York Liberty and joins Shyla Heal, Lauren Mansfield, Keely Froling, Steph Watts, Bec Pizzey, Kiera Rowe, Kalani Purcell and Funda Nakkasoglu as contracted players for the upcoming WNBL21 season. More player announcements to come.

Register your interest to become a Flames member here.