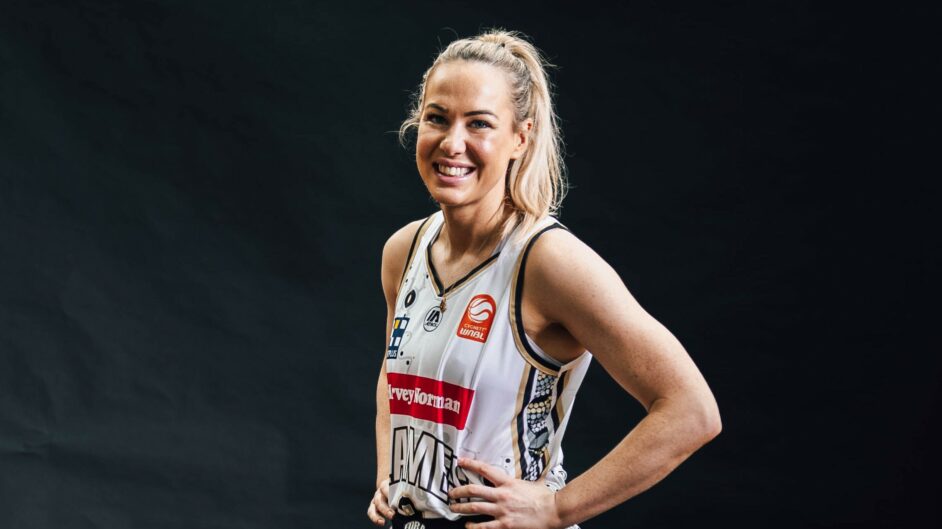 October 31, 2023 | Sydney Flames news
The Cygnett WNBL and Hungry Jack's National Basketball League (NBL) have joined forces to launch their Indigenous Rounds, unified by a passion to leverage the power of basketball to acknowledge and respect Australia's First Nations people.
The WNBL's Indigenous Round launches the 2023/24 season with round one games beginning on November 1 when Adelaide hosts Melbourne on Kaurna Country.   The WNBL's Indigenous Round aims to embrace First Nations culture and heritage, to foster inclusive participation and to engage communities.
BUY YOUR FLAMES TICKETS NOW  Indigenous Round will bring players, teams, and fans together in a series of community engagement initiatives, with players from the league visiting Indigenous communities, schools, and cultural centres to share experiences, foster dialogue, and strengthen connections.   Head of WNBL Christy Collier-Hill says the outreach will extend the positive impact of basketball into the hearts of local communities.   "WNBL Indigenous round is significant in so many ways, and working for the first time with the NBL to launch our respective rounds sets a powerful example for sports organisations worldwide," Collier-Hill said.
"It demonstrates that the heart of sport lies in the celebration of diversity, the forging of connections, and the power of shared experiences."
  "The Australian Sports Commission is proud to support Basketball Australia and the Cygnett WNBL Indigenous Round," Australian Sports Commission CEO Kieren Perkins OAM said.
"Sport can only be made stronger by understanding our country's history and embracing Aboriginal and Torres Strait Islander Peoples, their living cultures and celebrating their achievements.
"The WNBL Indigenous Round is a wonderful opportunity to celebrate the power of sport to promote reconciliation, reduce inequality and ensure sport is a positive, welcoming place for everyone."
READ MORE: MANGAKAHIA TRANSITIONS INTO NEXT STAGE OF HOOPS CAREER  The WNBL has partnered with Treaty for Victoria for Indigenous Round, with co-chair of First Peoples' Assembly of Australia, Ngarra Murray recognising the power of basketball as a vehicle for social change.   "We're making great progress on the journey to Treaty and we want to make sure that all First Peoples from or in Victoria know they can get involved and help choose the destination," she said. "Treaty is about putting First Peoples in the driver's seat when it comes to decisions about our communities," said Ms Murray
"But it's also a great chance to make sure our languages and cultures are respected and can be celebrated by everyone.
"So it's a good fit for the WNBL's Indigenous Round and we're pleased to be involved."
READ MORE: GARLEPP'S CAREER COMES FULL-CIRCLE WITH FLAMESThroughout the Indigenous Round, fans at games can expect an immersive experience that highlights the beauty and significance of Indigenous culture.   Each WNBL team, including the Sydney Flames, will wear Indigenous-themed playing uniforms, while pre-game ceremonies will pay tribute to the traditional custodians of the land, amplifying the voices and stories of Indigenous Australians.