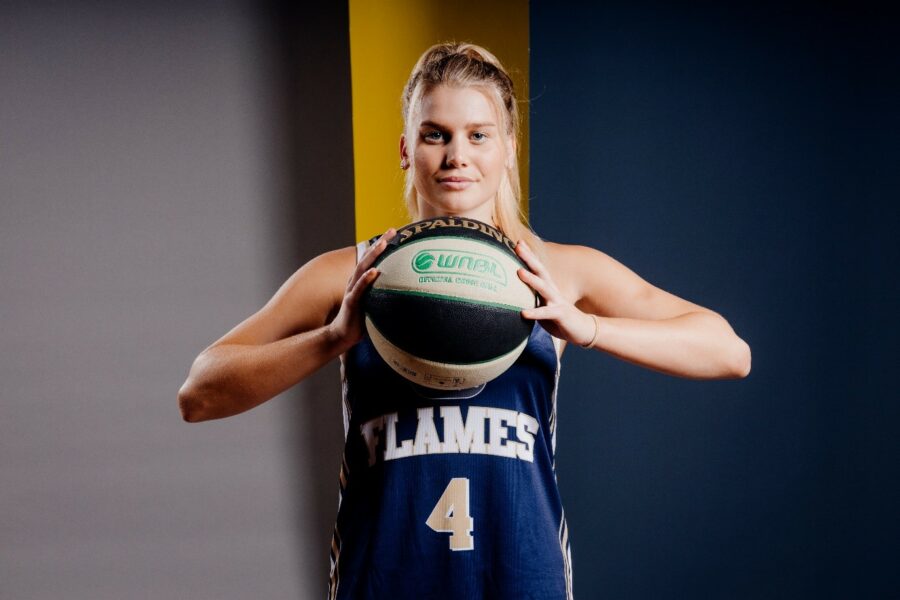 December 1, 2021 | Sydney Flames news
Two of the young stars of the WNBL and the future of Australian international basketball will go head-to-head this Sunday at Qudos Bank Arena.
The Bryden Sydney Uni Flames take on the UC Capitals on Sunday at home in a double-header with the Sydney Kings and Melbourne United at 12:30pm.
Last season's WNBL Youth Player of the Year Shyla Heal and recent bronze medallist in the FIBA Asia Cup Jade Melbourne will face off in an eagerly-anticipated clash.
Both are under the age of 21 and look to be key pieces to the Opals' success for the next decade.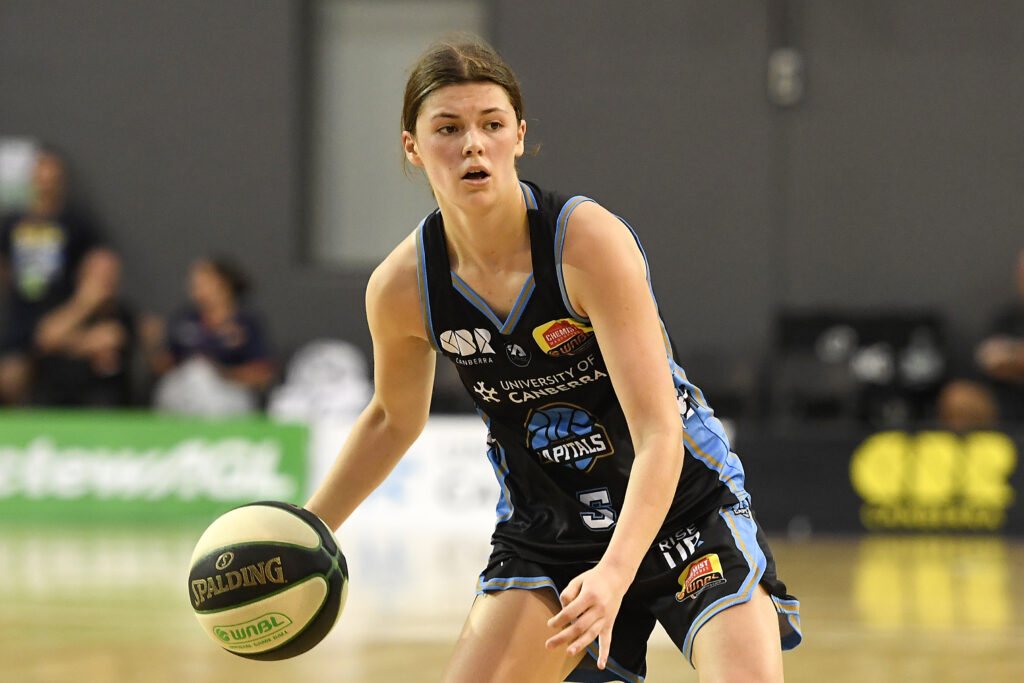 In the past year, Melbourne won silver with the U19 Gems squad in the 2021 FIBA U19's Women's World Cup and was selected to the All-Star Five team, while Heal was drafted 8th overall by the Chicago Sky in the 2021 WNBA Draft.
GET TICKETS TO THE FLAMES GAMES AT QUDOS BANK ARENA
The two have been on opposing sides in national team tournaments, but never have truly guarded each other until last season's WNBL hub. In multiple matchups last season with Melbourne's Capitals and at the time Heal's Townsville Fire, the two young guns guarded each other.
WNBL expert Megan Hustwaite was courtside for these head-to-heads.
"Just being in the hub. There was a lot of excitement, obviously around the two of them," Hustwaite told Flames media.
"But there was always a bit of extra excitement heading into the Townsville versus Canberra games last season … knowing that these two are beginning their careers in the WNBL and that they're both future Opals. They'll probably play a lot of basketball against each other, but also hopefully alongside each other for Australia."
Hustwaite explained that both gained momentum towards being key pieces for the Opals going into future FIBA World Cup and Olympic campaigns last season.
"Jade [Melbourne] burst onto the scene last season. She started in the starting five of debut and had a terrific season," Hustwaite said.
"But no one apart from probably league MVP Steph Talbott had a campaign like Shyla [Heal] did, from an individual point of view, and she performed in huge games. She won Townsville, big games, she won Townsville big finals. And it was her hot hand and Lauren Nicholson's that got them into a Grand Final last season."
Both have the talent to make a real superstar push this season, both have chips on their shoulders, both want to be in the 2022 FIBA Women's World Cup team in Sydney and both want to make it and stay in the WNBA.
On Sunday, December 5th at Qudos Bank Arena, 12:30pm Heal's Sydney Uni Flames will take on Melbourne's Canberra Capitals, so don't miss out. Get your tickets: here
VIEW FLAMES MEMBERSHIP PACKAGES