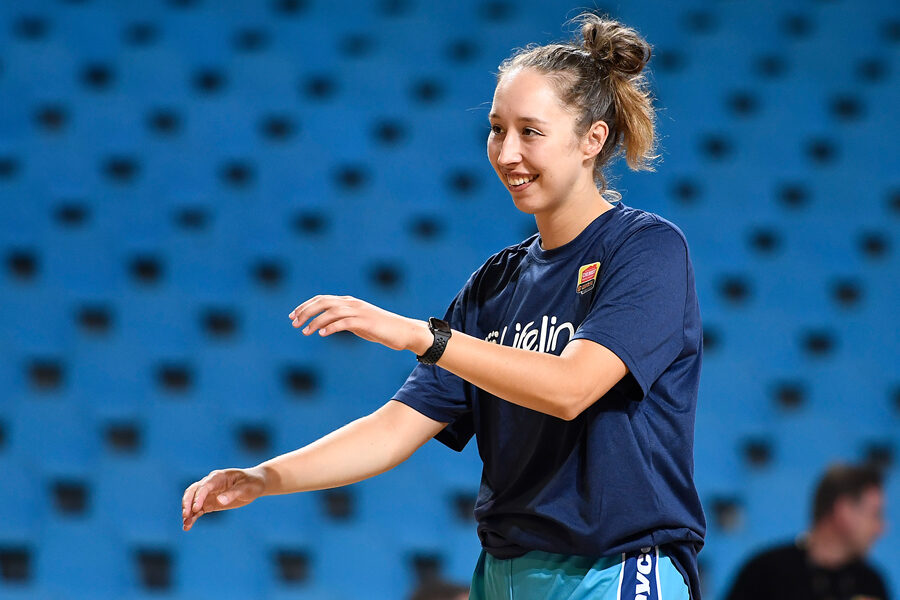 May 13, 2021 | Sydney Flames news
The Brydens Sydney Uni Flames are pleased to announce the signing of Rebecca Pizzey on a multi-year deal ahead of the upcoming 2021-22 WNBL season.
At 190cm, the young athletic forward/centre will be looking to bring a spark off the bench and provide some added reinforcements around the rim. She joins the Flames after spending two seasons with the current reigning WNBL Champions, the Southside Flyers.
Register your interest for a Flames membership to secure a ticket to an upcoming Kings game.
"I am really excited to be joining the Flames this season and can't wait to see what we can do as a relatively new and young team. Shane has recruited some amazing players and I'm looking forward to learning from them and continuing to grow as a player" Pizzey said.
A Victorian native, Pizzey has enjoyed a decorated junior career where she represented Australia alongside fellow Flames teammate Kiera Rowe. The pair will reconnect for their fourth campaign together after claiming the 2016 FIBA U17 World Championships, as well as stints together at Nunawading Spectres and the Flyers.
Currently she is tearing it up in the NBL1 South for the Eltham Wildcats where she top scored with 23 points over the weekend, and is averaging 15 points and 6 rebounds a game.
Head Coach Shane Heal was looking forward to adding Pizzey into the exciting new Flames line-up he is putting together.
"Bec is a talented big that has represented Australia at a junior level, and is another player coming to Sydney to really grow and develop her game" Heal said.
"She has great athleticism for her size which will help our up-tempo style of play. I'm really excited about the young talent we are attracting to the Flames as we look to lay foundations for successful years to come" Heal shared.
Pizzey joins Shyla Heal, Lauren Mansfield, Keely Froling, Kiera Rowe and Funda Nakkasoglu as contracted players for the upcoming WNBL21 season with more player announcements to come.
Register your interest to become a Flames member in WNBL21 here.