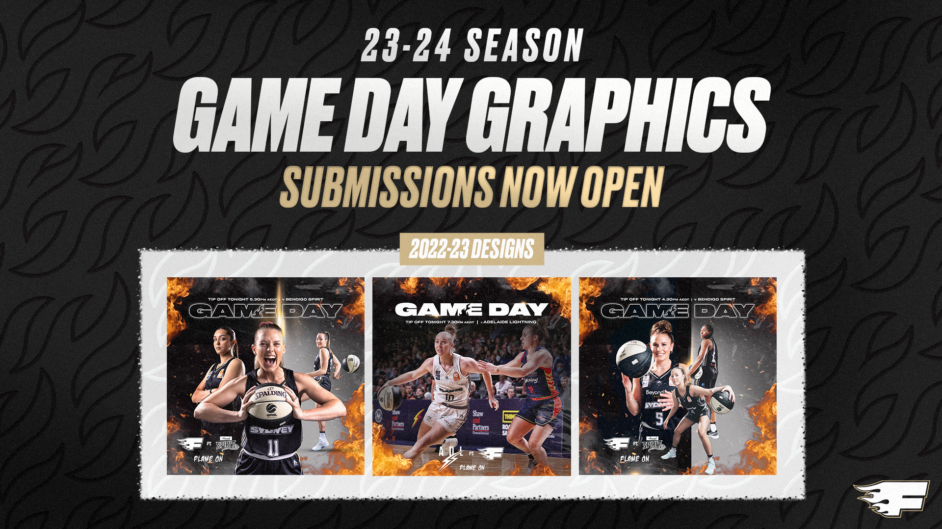 August 9, 2023 | Sydney Flames news
To all the designers and creatives out there, this is your chance to join the Hoops Capital team ahead of the 2023-24 seasons.
The club that encompasses the Sydney Flames and Sydney Kings is looking for designers to bring their style and creativity to this season's game day graphics for select games during the respective NBL24 and WNBL24 campaigns.
Submissions for these paid commission opportunities are now open for designers to submit their portfolio, or however their work is best displayed, by completing the form in the link here.
"At Hoops Capital, we're keen to give aspiring individuals, in all lifestyle elements, a chance to fulfil their dreams and this exciting gameday artist commission is proof of that," Hoops Capital CEO Sean Nicholls said.
BECOME A FLAMES WNBL24 MEMBER TODAY
"Successful applicants will get the chance to work alongside our talented creative team and put their own flavour on our designs while staying within our club's brand guidelines.
"I encourage all designers to apply for this unique opportunity."
This is just one of the club's media opportunities on offer this season, along with the first-ever game day photography program.