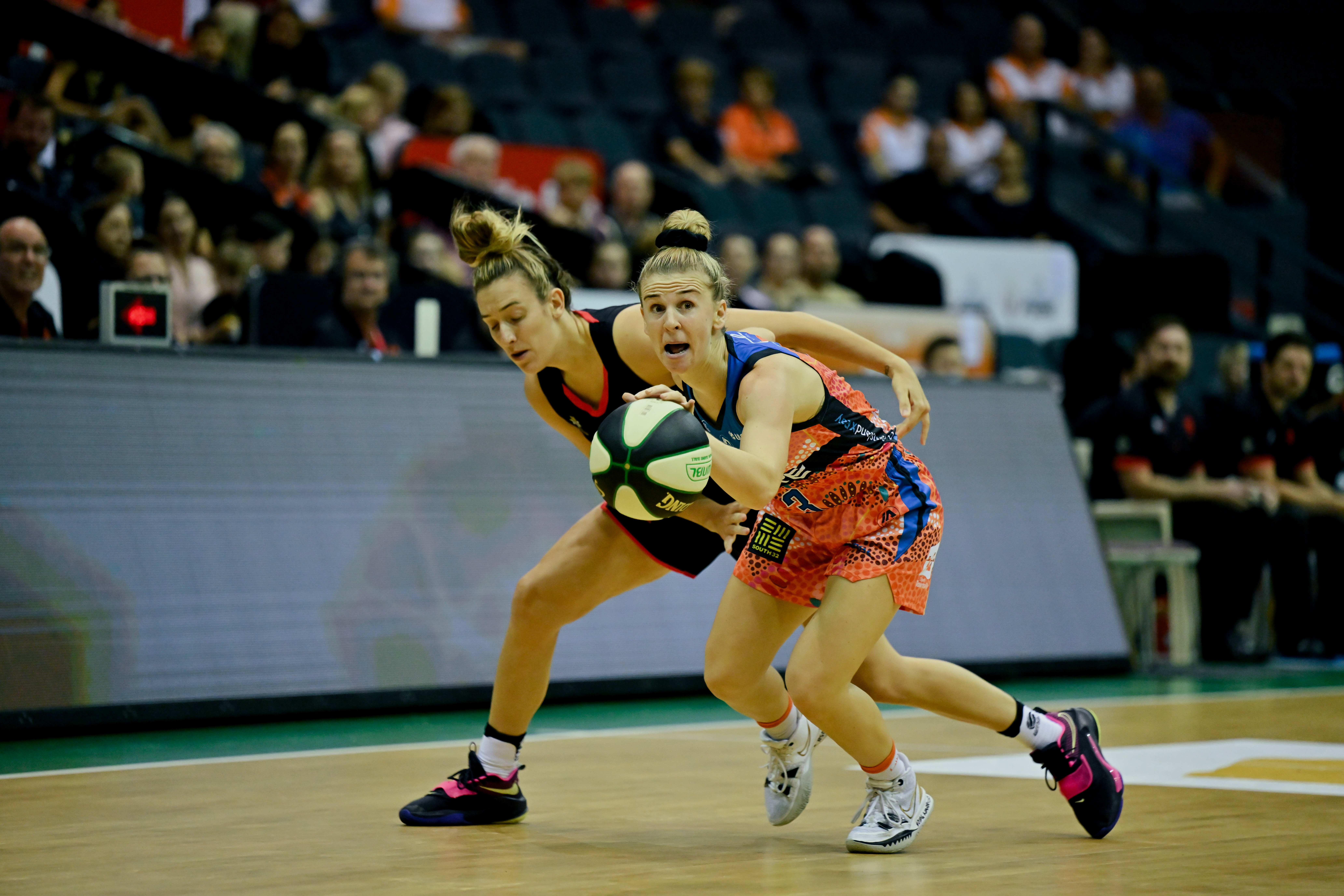 July 22, 2022 | Townsville Fire news
The Townsville Fire have announced Steph Reid who is already signed with the club for the upcoming 22/23 WNBL season, will  remain in Townsville until the end of the 2023-24 WNBL season.
Reid was a major contributor for the Club in 2021-22 season, averaging 12 points, 4.8 assists, and 3 rebounds per game.
Reid is grateful to have her career extended at the Fire
"It was a no brainer to extend my contract to add another year with the Fire. "
"This city and club have become home for me and I am extremely excited to go after a championship with the team for the next 2 seasons"
Head Coach Shannon Seebohm is excited to continue working with Reid who is considered to be one of the best point guards in the league after her break out season last WNBL season.
"She is someone that came in here, not having played a-lot in the WNBl, she came in here in 2020 and thrived in our program, since day one she has had a fantastic work ethic and has grown all areas of her game in the past two years.
"I couldn't be more excited to know Reid will be part of the club going forward. Having Reid part of the next chapter for the club, embracing her teammates and the community will help us to build the roster and reach our goals for the future. ", Seebohm said.
Fire's General Manager  Sam Pascoe  is thrilled to have Reid returning with the Fire
"We are excited to have Steph remaining with the Club. Steph brings with her leadership, work ethic, high basketball IQ, and a cultural fit with our Club.