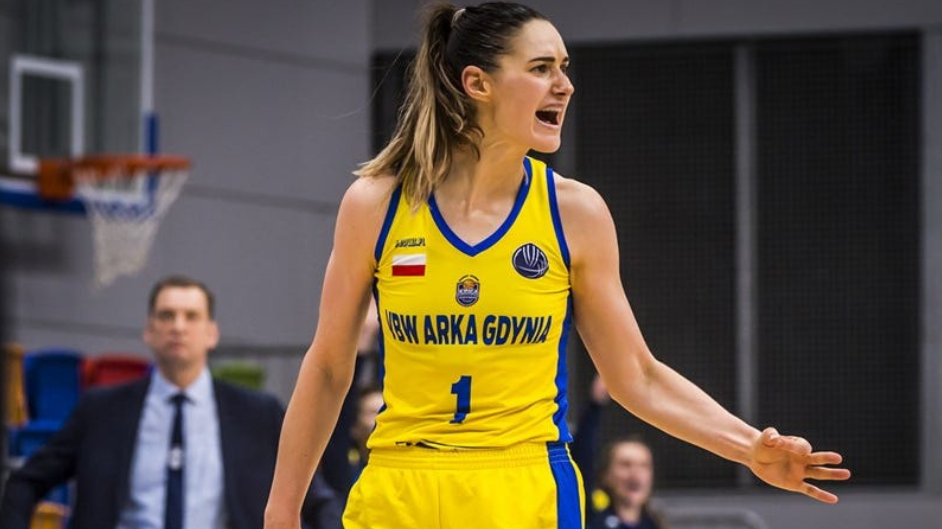 June 7, 2023 | Townsville Fire news
The JCU Townsville Fire are excited to announce the signing of Alice Kunek for the upcoming Cygnett WNBL season, returning to the WNBL after Having spent the last season in Hungary with European powerhouse Sopron Basket, Kunek helped guide her side to a Hungarian Cup Championship, Hungarian League Championship and a Euroleague Quarter Final appearance.
Head Coach, Shannon Seebohm is excited to have someone of Alice's calibre returning the league and joining the Fire next season.
"Alice is a great addition to our team."
"She has been playing in the Euroleague for the past few years, which is one of the top leagues in the world. She brings a lot of experience and knows how to win. Combined with her ability to score in a variety of different ways, she's a tough player who will fit our style of play extremely well."
"I'm very excited about the way our team is starting to take shape for the 23-24 season."
Kunek has previously played for a number of professional teams in Australia and Europe and has been an important member of the Australian National Team, winning gold at the 2018 Commonwealth games. She brings a wealth of experience to the JCU Townsville Fire, and is excited to be joining a team with a strong and supportive culture
"I'm really excited to be joining the fire for the 2023/24 WNBL season. I've been following the program and team closely whilst playing in Europe and I love the way they have played. I'm excited to get out into the community and keep promoting basketball and women's sport.
"Shannon has been a coach I've admired for some years, and I'm really excited to play for him, and continue to learn and grow my game."
"The fire is an incredible organisation, which I'm really excited to be playing for. I'm super excited to be coming back to Australia!"
Alice joins, Steph Reid, Courtney Woods, Mikaela Ruef, Zitina Aokuso and Kate Gaze, with more exciting announcements to come.
For more information please contact the Townsville Fire Media team at admin@townsvillefire.com.au