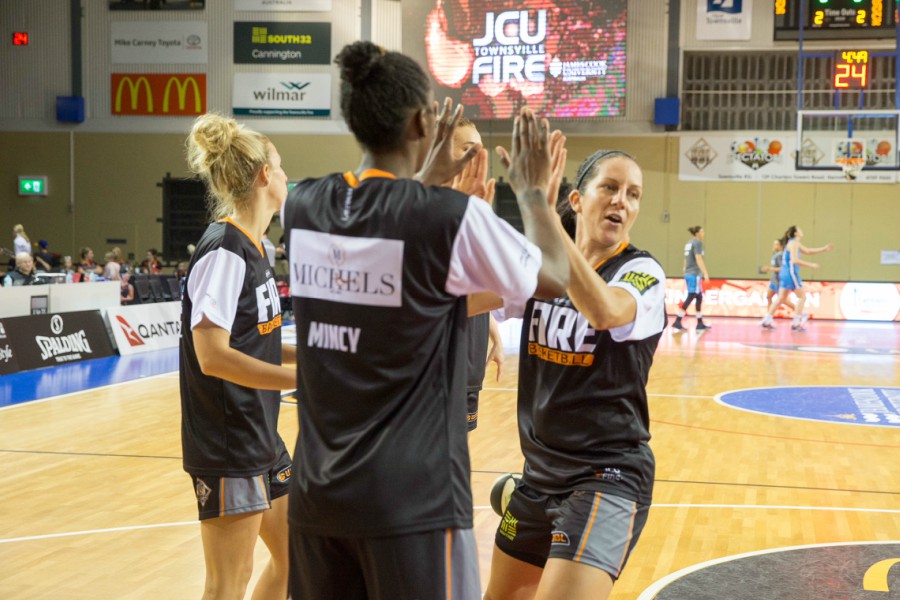 July 13, 2018 | Townsville Fire news
Three-time JCU Townsville Fire championship winner Micaela Cocks has been named the QBL Player of the Week.
Starring for the Townsville Flames against Mackay, the 2015/16 Rachael Sporn Medallist flirted with a triple-double against her former QBL side as she finished with 25 points, 10 rebounds and nine assists at 60% from the field.
Cocks has been in breathtaking form since capturing her third WNBL title in January.
The New Zealand captain ably led the Tall Ferns to a bronze medal at the Gold Coast Commonwealth Games.
Cocks then guided New Zealand to gold at the FIBA 3 x 3 Asia Cup and was named tournament MVP in the process.
In the QBL, the 32-year-old is enjoying another stellar campaign after averaging 16.4 points, 7.1 rebounds and 4.6 assists to lead the Flames to a 12-1 record at the top of the ladder.
The Fire congratulate Micaela Cocks on her QBL Player of the Week award.
Click here to become a member of the JCU Townsville Fire.
JCU Townsville Fire squad: Zitina Aokuso, Suzy Batkovic, Stella Beck, Micaela Cocks, Mikhaela Donnelly, Alex Fowler, Darcee Garbin, Tess Madgen, Laurin Mincy and Casey Samuels.