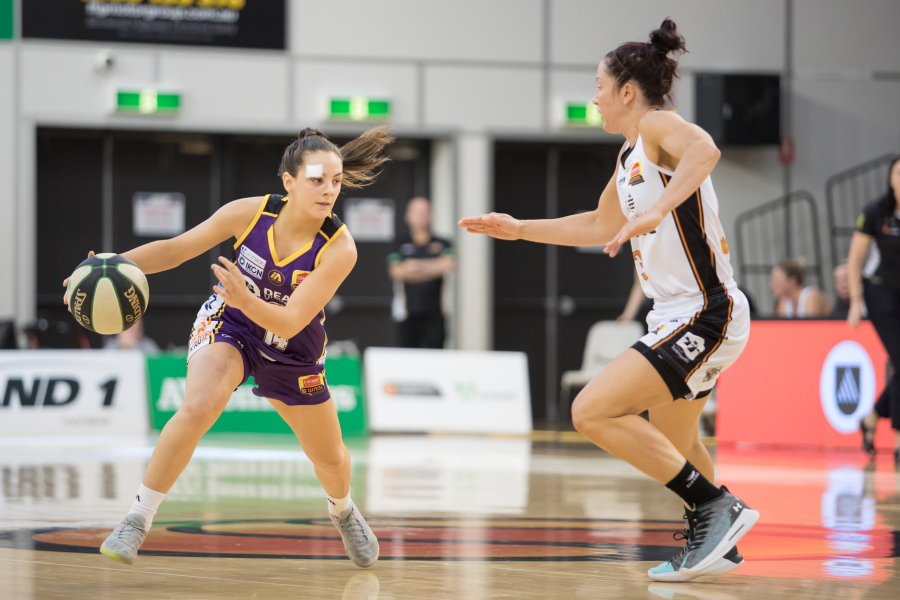 December 1, 2018 | Townsville Fire news
The JCU Townsville Fire fought to the end against Melbourne without injured superstar Suzy Batkovic but narrowly came up short.
While Batkovic started the game, a reoccurrence of the neck injury which has hampered since round five meant she played just five minutes before being subbed out for the remainder of the contest.
The JCU Townsville Fire were brave in defeat without injured superstar Suzy Batkovic! Micaela Cocks was the First Things First MVP, while Ally top-scored & Zitina posted her first double-double in the Chemist Warehouse WNBL #FireUpTownsville pic.twitter.com/Mc1s8vxwbY

— JCU Townsville Fire (@TownsvilleFire) December 1, 2018
Despite Batkovic's absence, the Fire were gallant in defeat as Ally Malott (17 points and three rebounds) led four players in double figures.
Micaela Cocks (14 points and four rebounds) was named the First Things First MVP thanks to her defensive efforts, while Zitina Aokuso (12 points and 10 rebounds) posted her first career double-double.
Trailing by as many as 18, the Fire came home with a run before dropping the fixture 67-73.
During the first term, Aokuso proved a sparkplug as she replaced Batkovic and found a way to get to the line.
A sweet turnaround jumper from Malott levelled the scores at 13-13 before Melbourne went into the first change with a three-point cushion.
The margin quickly reached double figures in the second as the Fire broke down defensively before Darcee Garbin (11 points and seven rebounds) and Cocks stroked three late triples to cut the deficit to 12 at half-time.
The Boomers appeared headed for a comfortable victory in the third quarter as Steph Talbot (16), Maddie Garrick (15) and Lindsay Allen (11) continued to pace them.
But inside the final minute, Cocks was able to get to the rim before Malott splashed another triple to reduce the margin to 48-61 at the final change.
In the final term, the Boomers continued to keep the Fire at bay before another late run.
With just one minute to play, Garbin followed up her own miss to make a lay-up and reduce the lead to seven points before Malott connected on her third triple.
A soft lay-up to Talbot moments later killed off any hope of a stunning fightback as the Boomers engineered a six-point win.
Batkovic is expected to receive treatment upon her return to Townsville tomorrow in the hope of suiting up next Friday at home against Adelaide.
Click here to see box scores between the Fire and the Boomers.