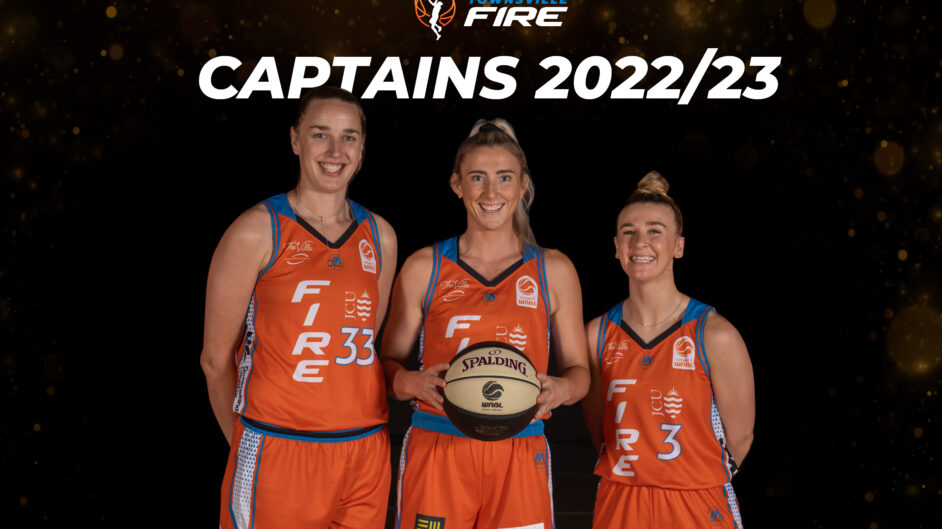 November 4, 2022 | Townsville Fire news
LAUREN NICHOLSON NAMED JCU FIRE CAPTAIN
Lauren Nicholson leading the JCU Fire into battle this season isn't a surprise, given the guard previously co-captained the team alongside Mia Murray. She'll take sole ownership of the role, for the first time, against Canberra. Townsville coach Shannon Seebohm didn't deliberate too long over the captaincy call.
"She's been at the club three years now and she epitomizes everything that we value in a leader."
Steph Reid and Mikaela Ruef have both been selected as vice captains, Seebohm's already seen the latter set strong standards, while still settling into her new surroundings.
"Mikaela has a winning, pedigree pretty much every program she's been at throughout her career has been successful. She knows what it takes to win and she displays all the values that we think are important, so that was a no brainer as well."
He believes it's only a matter of time before Reid has the C next to her name.
"She's an ultimate competitor plays as hard as she can every time and someone that I think is going to be here for a long time and will probably eventually be the leader of this club."
The JCU Fire's reigning MVP has made a rapid rise to a leadership position, she'll play a key role regardless of her new title, conducting Townsville on the court.
"I don't think it's any extra pressure, I've got a big responsibility now being the starting point guard. It's something that I've always wanted to do. I've obliviously got to facilitate and organise a lot of things but I'm excited by that, and I think the girls on our team will make it really easy."
Reid's ready for Sunday's season opener and so is an orange army of fans.
The players enjoyed mingling with their sponsors and supporters at the club's season launch.
"We hadn't seen them in a while so it was nice to see some familiar faces and everyone's even more excited for the season now, and we can't wait to get out there and play in front of them."
Tickets for the JCU Fire's home game against the Capitals at the Entertainment Centre, are available to purchase. Tip-off is at 3pm.
Purchase tickets here