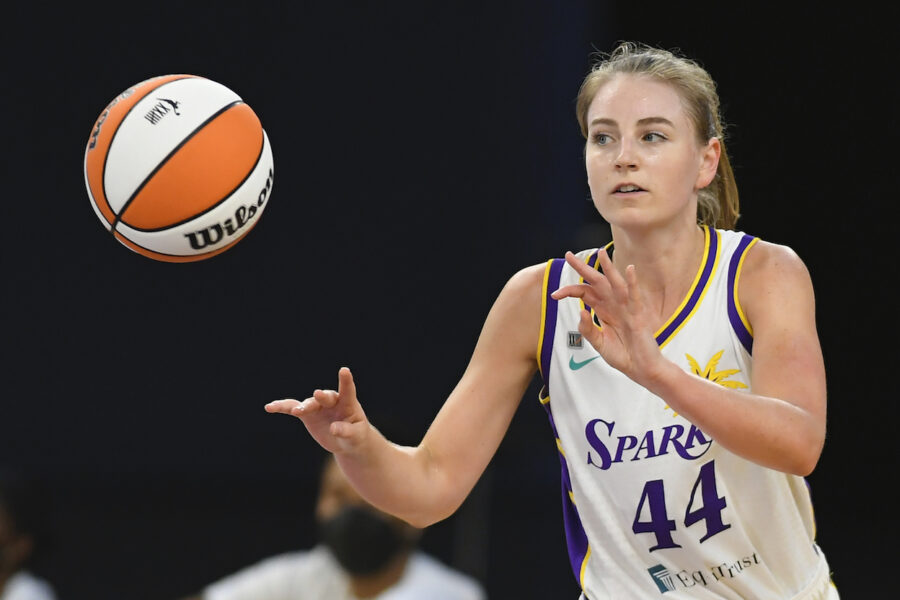 June 29, 2022 | Townsville Fire news
Karlie Samuelson brings a wealth of international experience to JCU Townsville Fire.
An Orange County Native, Samuelson had a stellar career at Stanford University whilst graduating with a degree in human biology. After WNBA stints with Los Angeles Sparks, Seattle Storm and Phoenix Mercury, Samuelson will make her first appearance in the WNBL with the Fire after spending three off seasons playing in the highest league in Spain. Samuelson has also been a key member of the Great Britain National team since 2018.
Samuelson on her signing: 'I'm very excited to come play for JCU Townsville Fire. I've always wanted to play in Australia and I'm grateful for this opportunity from Coach Shannon and the team. I'm looking forward to competing in the upcoming season!'
4th year Head Coach, Shannon Seebohm is thrilled to bring a player of Samuelson's skillset to Townsville.
'Karlie is a fantastic shooter and very tough defensive guard. She has played in some of the best leagues in the world, having played in the WNBA as well as the Euro-league over the past few years. She understands what it takes to win and will bring all her experience and a professional approach to our team. I am extremely excited to have Karlie join us for this season and can't wait for pre-season to begin.'
Samuelson joins, Lauren Nicholson, Steph Reid, Courtney Woods, Zitina Aokuso, Lara McSpadden and Mikaela Ruef with more player announcements soon.