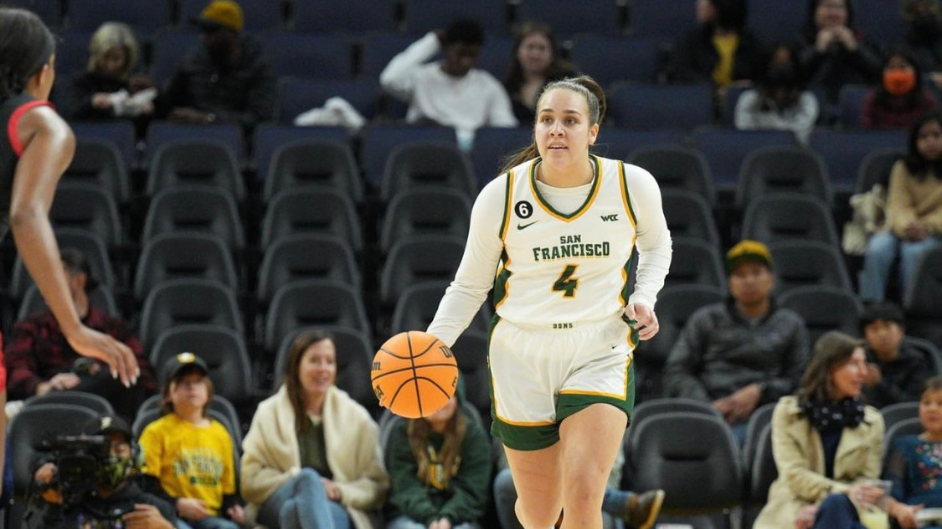 July 14, 2023 | Townsville Fire news
The Townsville Fire is proud to announce the signing of Queensland native Jessica McDowell-White for the upcoming WNBL24 season.
McDowell-White, who is currently playing for the Southern District Spartans in the NBL1 North competition is having a standout season averaging 12.67ppg and 6.58 apg.
Jess brings a great intensity and determination to her basketball and will be an incredible asset to the team. Spending five years at college and graduating from University of San Francisco earlier this year. The 5'6 point guard has also represented Australia at the 2017 Oceania Championship.
Jess is thrilled to be a part of the Fire for this upcoming season for her first season in the WNBL ;
"To have the opportunity to continue learning and developing my game under Shannon is something I couldn't say no to. I'm super excited to play which such a talented group of women and an organisation with a winning culture."
Head Coach Shannon Seebohm welcomes Jess to the team.
"I am excited to have Jess joining the Fire for the upcoming season. Jess is a pass first player with great court vison who makes everyone around her better. She is also a tough competitor and I believe she will make a great impact on our team."
Mcdowell-White is the ninth signing to the 2023/24 roster, she joins, Sami Whitcomb, Alice Kunek, Steph Reid, Courtney Woods, Mikaela Ruef, Saffron Shiels, Zitina Aokuso and Cassandra Brown.
Fans and supporters are encouraged to stay tuned for further updates on the team's preparations as the Fire gears up for an exhilarating season ahead.
Season memberships go on sale Monday 17th at 9am. BE PART OF IT