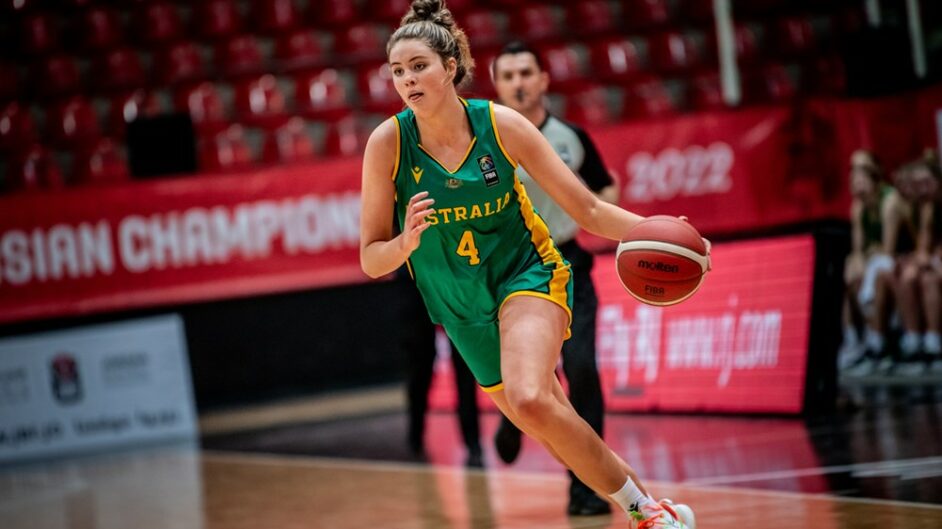 July 6, 2023 | Townsville Fire news
The JCU Townsville Fire is thrilled to announce the signing of Australian junior sensation Saffron Shiels to our roster for the upcoming WNBL season.
Shiels, a highly talented and promising player, joins the Fire from the Basketball Australia Centre of Excellence program, where she has honed her skills and showcased her immense potential. As a member of the Australian Under-19 national team, Shiels has already displayed her basketball prowess on the international stage.
Head Coach Shannon Seebohm expressed his excitement about the signing, stating, "We are ecstatic to welcome Saffron to the Townsville Fire.
"Saffron has the chance to develop into the best player in the league one day. At 17 years of age and standing at 6'2" she has a unique blend of size and skill for a point guard. I think she's going to learn a lot this season and we are extremely excited to have her joining the Fire."
Shiels, a versatile guard, possesses an impressive basketball IQ, shooting ability, and a strong defensive presence.
"I am incredibly grateful for the opportunity to join the Townsville Fire," stated Shiels. "I'm so excited to joining the Fire, to be training & playing with Shannon and great players to learn off every day.
"I can't wait to get started!"
With Saffron Shiels joining the team, the Townsville Fire continues to prioritize the development and support of talented Australian players, the Fire is committed to nurturing and promoting the next generation of basketball stars.
Saffron joins, Sami Whitcomb, Alice Kunek, Steph Reid,Courtney Woods, Mikaela Ruef and Zitina Aokuso for the 2023/24 Season. With further announcements to come.