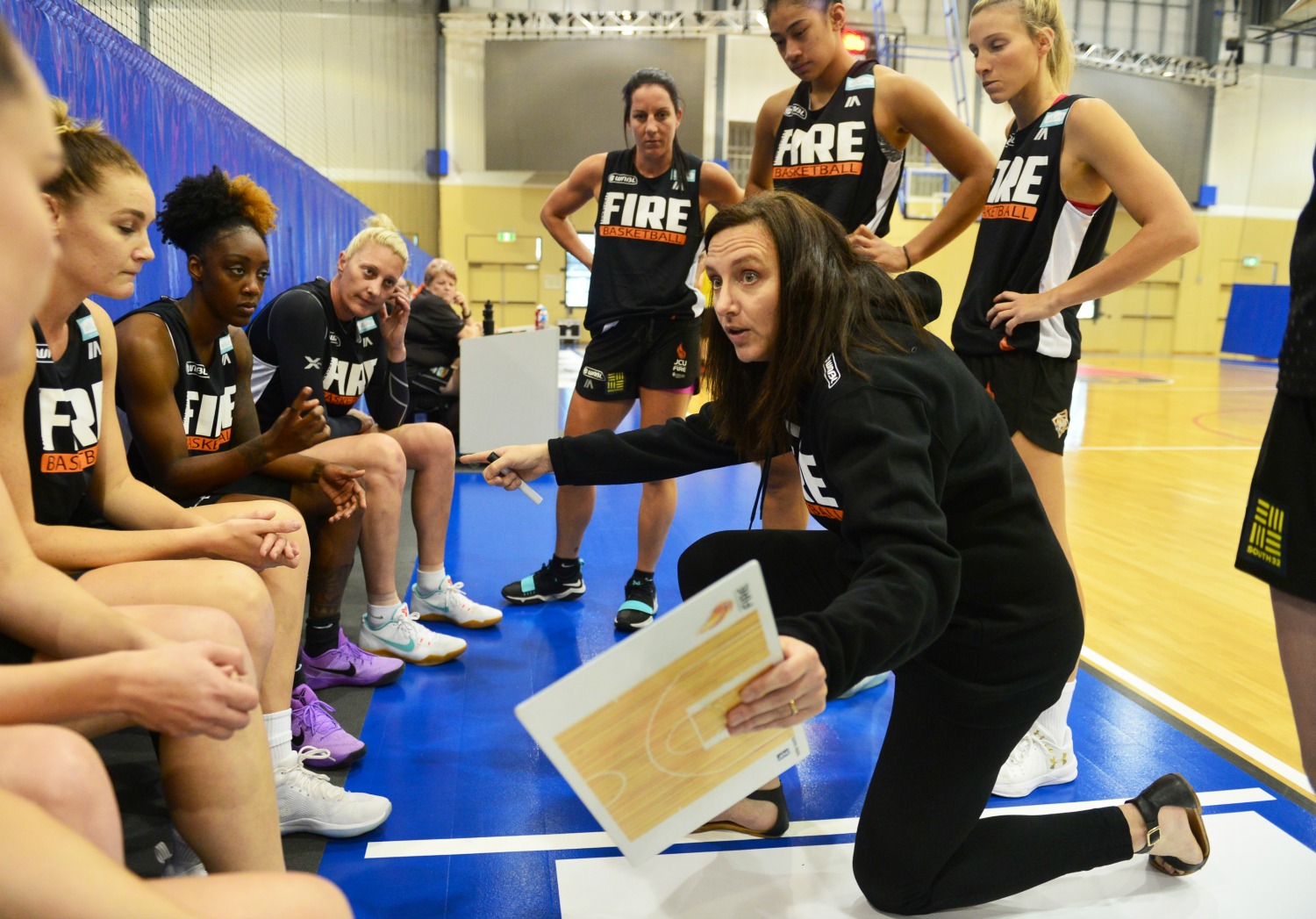 September 15, 2017 | Townsville Fire news
The JCU Townsville Fire have commenced their pre-season campaign with an overtime win against the Townsville Heat Academy.
Hitting the floor for the first time as a unit last night, the Fire secured a hard-fought 81-80 victory, with Darcee Garbin, Mia Murray and Laurin Mincy among the better performers.
WNBL rookie Zitina Aokuso also showed some stunning patches, with QBL championship winning coach Rod Anderson liking what he saw.
watched her play some QBL guys yesterday and she looked VERY good!

— Rod Anderson (@DJ_Rod) September 15, 2017
Anderson is poised to lead the Heat Academy against the Fire over the course of 2017/18, with the squad playing a pivotal role in preparing them for the season proper.
Fresh off the win, Fire coach Claudia Brassard said she was impressed with the squad's offensive weapons, but they still have work to do on the defensive end.
"It's pleasing to see things are coming together," Brassard said.
"We're still missing two quality players (Cayla George and Sydney Wiese) to come in yet, but I think some of the takeaways from last night's game is I think we've added some scoring depth.
"We've got a lot better outside scoring punch, which will be really useful down the stretch. And certainly it pointed out some more things that we need to better on before round one."
The Fire are on the floor for the first time in 2017/18 with a pair of Mikhaela Donnelly free throws handing them a 42-32 lead at HT! pic.twitter.com/O82vxmFjW1

— JCU Townsville Fire (@TownsvilleFire) September 14, 2017
The Fire will get their first look at a WNBL opponent next week when they face the Perth Lynx in the Wilmar Sugar Burdekin Blitz.
The WNBL rivals will play on September 22 and 23 at the Den, with tickets available by contacting the Burdekin Basketball Association.
Click here to become a member of the JCU Townsville Fire.