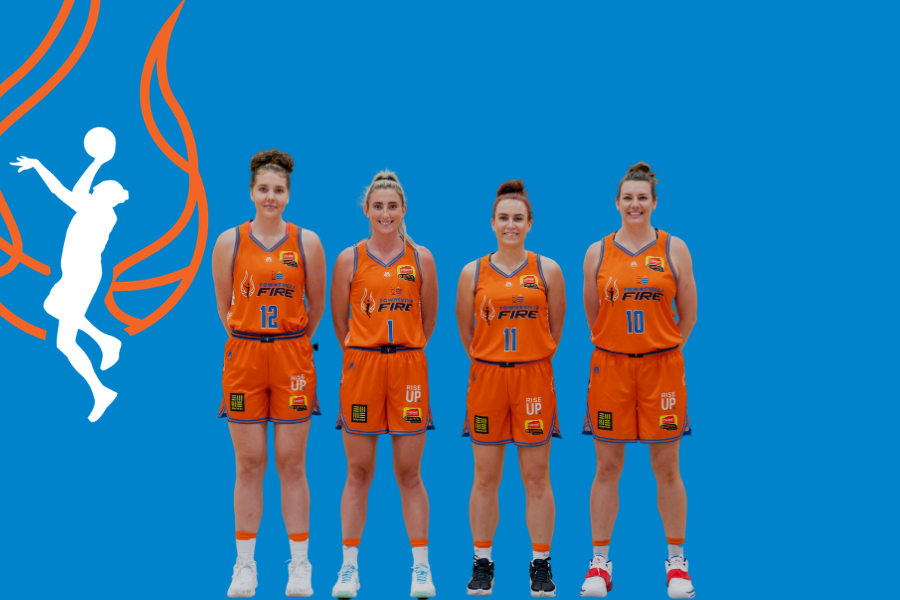 November 6, 2020 | Townsville Fire news
The JCU Townsville Fire have unveiled a new look leadership group for the upcoming WNBL20 season;
Sharing decades of WNBL experience, Mia Murray,Kate Gaze, Nadeen Payne and Lauren Nicholson will form this seasons leadership group, mentoring one of the youngest outfits in the league.
Head Coach Shannon Seebohm felt that in a condensed season, to remove the pressure that can often come with the role of captain, off the shoulders of just one athlete, that a leadership group approach would work better for the JCU Townsville Fire. "It's a little bit different, but I think that the players we have selected for those positions will do a really good job, When I look our group of players we have a number with great leadership qualities, but I would prefer to share that responsibility around a few more people."
Fire legend, Mia Murray is a big fan of the leadership group decision for the upcoming season, " I am really excited about the team this year and think that in such a unique season it will be great to have a group to mentor the playing group on and off the court and share the responsibilities, and I am proud to be apart of it" Murray said.
The JCU Townsville Fire will kick off the WNBL20 season in Macaky against the Perth Lynx, Wednesday 11th November, you can catch the game on KAYO or for Mackay locals, secure your tickets to the game here