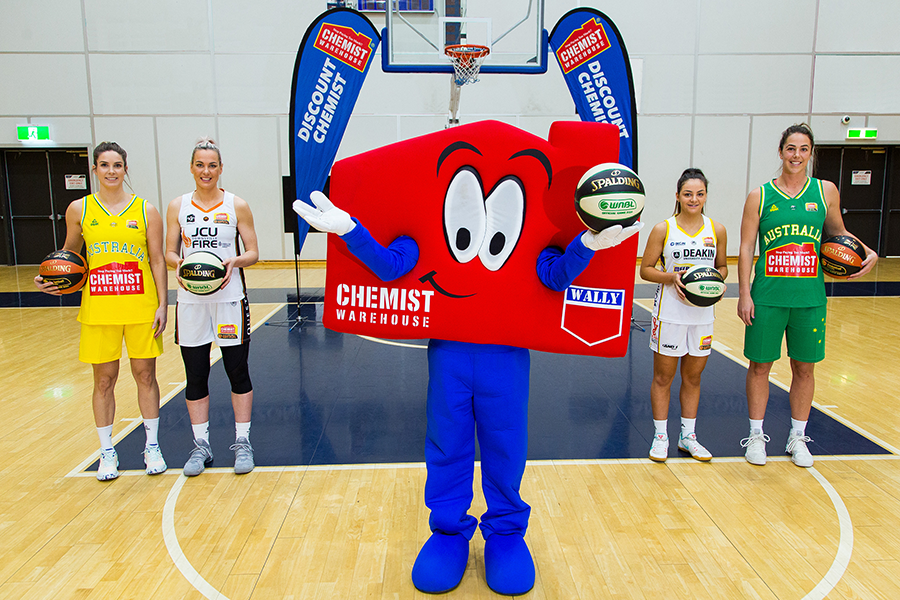 July 12, 2018 | Townsville Fire news
Basketball Australia has unveiled Chemist Warehouse as the naming rights partner of the WNBL for the next three seasons.
Building on the momentum of last year's broadcast deal with Fox Sports, the WNBL continues to go from strength-to-strength and is widely regarded as one of the world's premier women's basketball competitions.
The @WNBL has a new naming rights partner with @ChemistWHouse signing on for the next three years! Check out full details —> https://t.co/W1fxJOfX4G #FireUpTownsville #WNBL19 #WomenInSport pic.twitter.com/CZCfvbi3eg

— JCU Townsville Fire (@TownsvilleFire) July 10, 2018
With the JCU Townsville Fire having won three of the past four WNBL championships – and featured in five of the past six deciders – club General Manager Richard Goodbody said he was heartened by the show of faith from Chemist Warehouse, which will also take up naming rights of the Opals and the women's pathway teams.
"It's brilliant to see a big Australian company like Chemist Warehouse supporting women's sport," Goodbody said.
"We're extremely grateful for the support that we receive from our corporate partners who recognise the contribution we are able to make to our community – on and off the court – and hopefully there are more who are willing to follow Chemist Warehouse's lead.
"Independent media analysis confirms we are able to deliver more than $9 million in non-broadcast exposure throughout each season and at a fraction of the cost of our male counterparts.
"More importantly, our players represent positive, healthy, female role models who are making a difference to the community that we live, work and play in."
With the 2018/19 season fast approaching, Goodbody said he welcomed any prospective sponsors with the reigning WNBL champions and the club was focussed on delivering bespoke partnerships to ensure return on investment.
"The Fire boast the biggest and most engaged audience in the WNBL," Goodbody said.
"We deliver a world-class product on the floor and are able to use our in-game and community assets to feature our corporate partners throughout North Queensland and across Australia."
To discuss partnership opportunities with the Fire, please contact club General Manager Richard Goodbody on gm@townsvillefire.com.au or phone (07) 4729 0091.
Image courtesy of Ian Knight Photography.