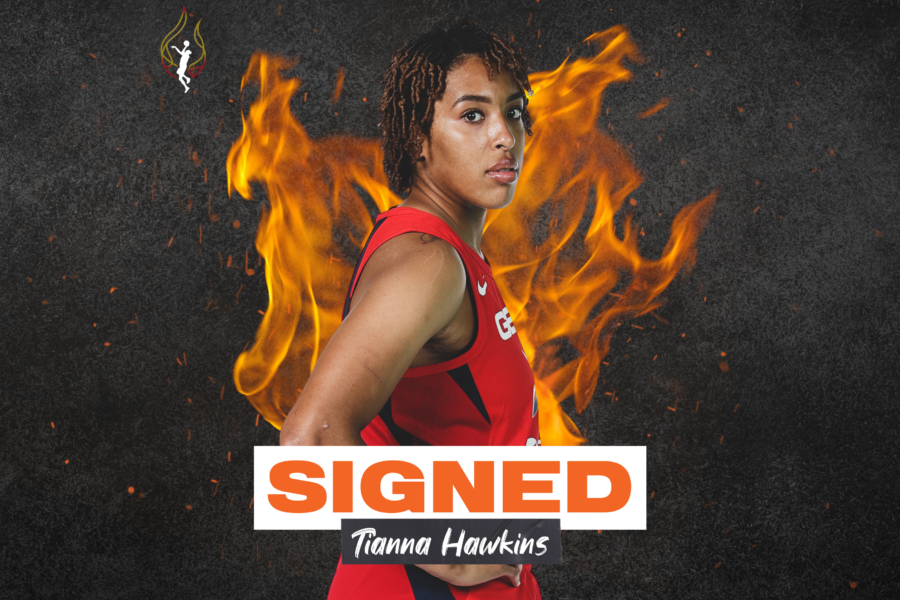 July 25, 2022 | Townsville Fire news
JCU Townsville Fire are thrilled to announce the signing of WNBA Champion: Tianna Hawkins! A University of Maryland graduate, Hawkins has spent the last 8 years playing in the WNBA highlighted by her 2019 season where she was part of the Washington Mystics WNBA Championship team! We are so excited to welcome Tianna and her son E into our Fire Family!
Tianna on signing: 'I am extremely excited to be joining Townsville Fire this season! I've heard nothing but great things about the organizations culture and style of play. I am looking forward to completing with my team mates every day and helping bring another championship back to Townsville! TIME TO IGNITE!'
Head Coach Shannon Seebohm is thrilled to add more size and experience to an already impressive roster.
'Having played 9 seasons in the WNBA, Tianna brings a lot of skill and experience to our team. She is a great shooter, rebounder and has the versatility to play both the 4 and the 5 spots in our system. She's a great pick and roll defender and adds a significant amount of depth to our front court. Everyone I have spoken with regarding her speaks very highly of her character, work ethic and quality as a teammate. We're extremely excited to have Tianna joining us for the upcoming season!'
Tianna is currently playing for the Washington Mystics in the WNBA and we can't wait to have her in Townsville. She joins already signed Karlie Samuelson, Lauren Nicholson, Stephanie Reid, Courtney Woods, Zitina Aokuso, Lara McSpadden, Morgan Yaeger and Mikaela Ruef. Our last roster spot will be announced shortly!