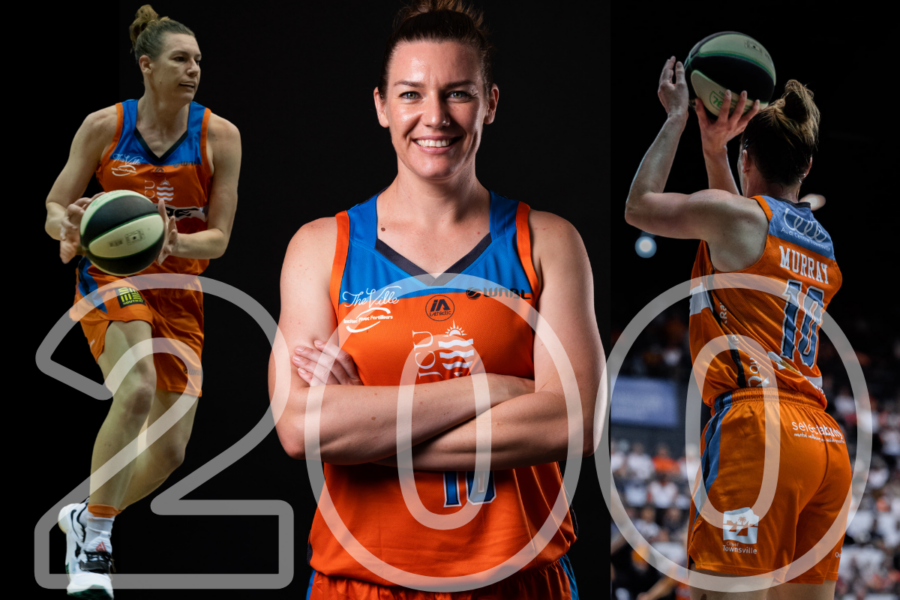 February 11, 2022 | Townsville Fire news
Murray Reflects on her Fire Career ahead of Game 200 for Townsville
A WNBL veteran of 313 games, Mia Murray admits she's a bit blasé when it comes to celebrating milestones, but the Fire legend's looking forward to her two hundredth Townsville appearance, on Saturday night.
"Usually, I'm not fussed, but upon reflection it's actually pretty incredible to play 200 games for the same club. To be honest I didn't come here with the intention of playing that many games for Townsville, and now I'm living here with a husband and a child, I've bought a house, and I'm invested in the club and the community."
Murray has had hiatuses from basketball along her journey. Time spent away, while enjoying being a new mum, made the triple championship winner with Townsville, realise just how much the club means to her. She returned last year, taking on a prominent leadership role.
"I just knew how much fun I had playing in that environment, and I wanted to be a part of the rebuild as well and making sure the club got back to where it was."
Lauren Nicholson's learned plenty from her teammate, sharing the captaincy role this season.
"Mia does a really great job of looking out for our players on the court. She is so caring and always available to have a conversation if you need someone to talk to. She's a really great leader in that regard and I'm really trying to implement some of those qualities into the way I lead."
Conversations can get a little lost in translations though when the topic turns to technology or social media trends.
"She's definitely veteran of the group, I don't know if some of the young girls get her sense of humour but she still tries to play it cool with them."
Murray is undecided on her future. Indicative of the sharp shooter's selfless attitude, she'll step aside, should the Fire need new blood.
"I don't know, obviously I've got Syd and yeah I'm not sure, but it also depends on what direction the club wants to take. They might want to build on what they've got now and I understand that. But for now, I'm really enjoying what we're doing and yeah we'll see at the end of this campaign what the WNBL holds for me."
Fire Fans are encouraged to help celebrate Mia's monumental moment on Saturday night by filling the Entertainment Centre for Townsville's clash with Sydney. Tickets are available.