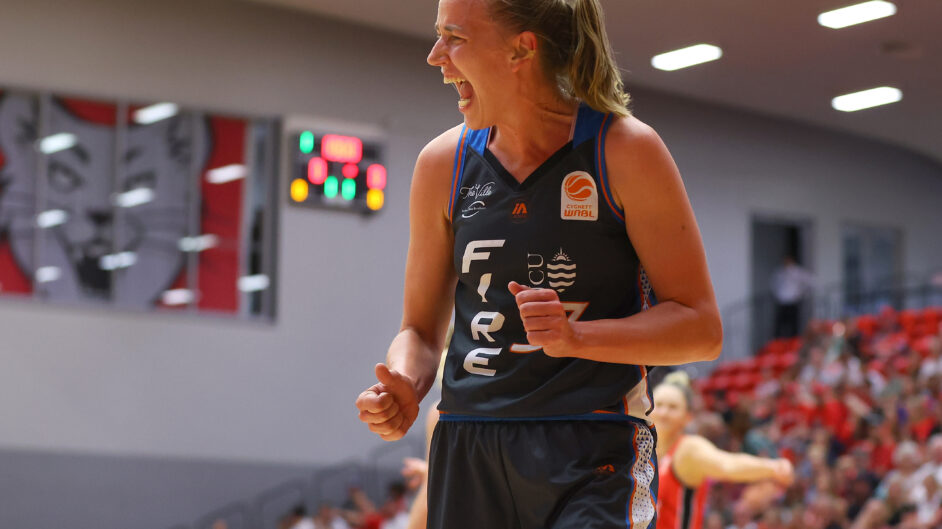 May 25, 2023 | Townsville Fire news
The Townsville Fire are thrilled to announce that Mikaela Ruef has re-signed with the JCU Townsville Fire for the upcoming season.
Mikaela was an integral part of our Championship team, and we are delighted that she will be returning for another season. Her experience, leadership, and skill set make her a key member of our club and we look forward to another successful campaign with her on board.
Mikaela is excited to be returning to Townsville in September.
"Re-signing with Townsville was a no brainer."
"What we accomplished last year as a team was incredible, and I want to do it again this year. I love being part of a club and playing for a coach that values me the way the Fire and Shannon does."
Head Coach Shannon Seebohm felt like bringing Ruef back to Townsville for the 2023/23 Cygnett WNBL season, was a priority for the club.
"Mikaela was such a vital part of our championship run last season and it was a priority to get her signed again for 23-24."
"She is a very smart player who gives you all she has every game and her work rate is contagious amongst her teammates. Besides just her scoring and rebounding she has got all of the intangibles that you look for when trying to build a winning team and culture."
Mikalea  joins the 2023/24 Roster with Steph Reid, Courtney Woods, Zitina Aokuso and Kate Gaze, with more announcements coming soon.