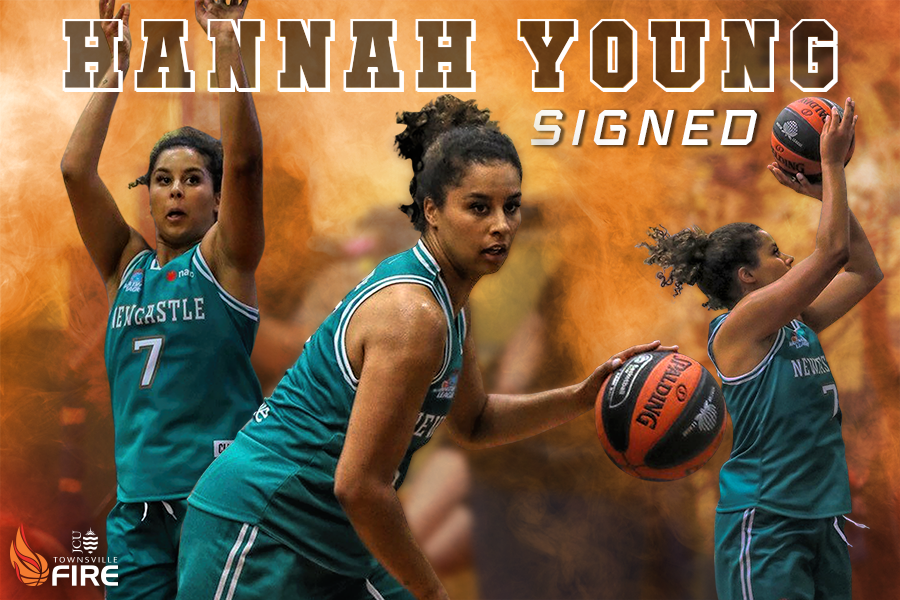 August 29, 2019 | Townsville Fire news
Former Virginia Tech star Hannah Young has signed a 1 year deal with the JCU Townsville Fire for the upcoming WNBL season.
Young has been playing for the Newcastle Hunters in the Waratah Championship League and was a key part in their championship win, with coach Shannon Seebohm touting her as a rising star, and says the small power forward can play the perimeter and defend multiple positions.
The 25-year-old defender, whose father played for the world-famous Harlem Globetrotters, is looking forward to the move to Townsville "I am so excited to start my journey with the Townsville Fire. I cant wait to meet my new family and get to work."
Young, had a stella season for Newcastle hunters averaging over 40% from behind the 3 point line and 14.5 points a game.
Young left Australia in 2012 and spent four years at Virginia Tech where she developed a formidable reputation as a three-point shooter.She made her debut in the WNBL with the Canberra Capitals for season 18/19.
"We are really excited to add a player of Hannah's talent to our roster for the upcoming season," head coach Shannon Seebohm said
"Her versatility, in addition to being a great 3 point shooter and she will be hungry to prove herself after not playing a lot last season with Canberra."
Hannah will arrive in Townsville this Saturday to begin pre-season.
Photo credit: Sproule Sports Focus