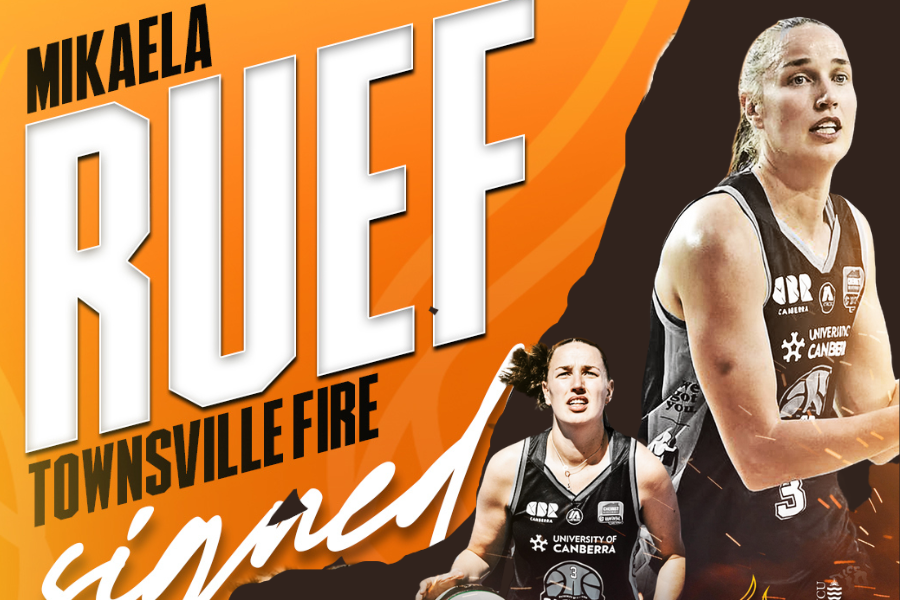 June 9, 2022 | Townsville Fire news
Mikaela Ruef will join the Townsville Fire for the upcoming WNBL season.
‍Originally from Dayton Ohio, Ruef attended Stanford University majoring in Management Science & Engineering before receiving a master's degree in Civil & Environmental Engineering.  Ruef will join the Fire for 6th Season in the WNBL, and became a permanent resident in 2020.
‍Ruef is very excited about joining the Fire;
"I'm really excited to come play in Townsville, it's a great club with a great fan base."
"I'm looking forward to playing for Shannon again, who I think is the best coach in the league. I think he's putting together a good group of people that will fight hard to win every game and make a run for a championship and I'm excited to be a part of it and play my role!"
JCU Townsville Fire  head coach Shannon Seebohm knows how important Ruef's signing is for the club,
"I am thrilled to add someone of Mikaela's calibre to our group. Having coached her previously when she first came out to Australia, I knew that she was someone who would add a lot to our group on and off the floor with her leadership and winning mentality"
"Everyone knows how great of a rebounder she is but I think her unique skill set, versatility and ability to not only score but make her team mates better with her passing will be a huge asset to us this season."
Ruef joins, Lauren Nicholson, Steph Reid, Courtney Woods, Zitina Aokuso, Lara McSpadden with more announcements coming soon.