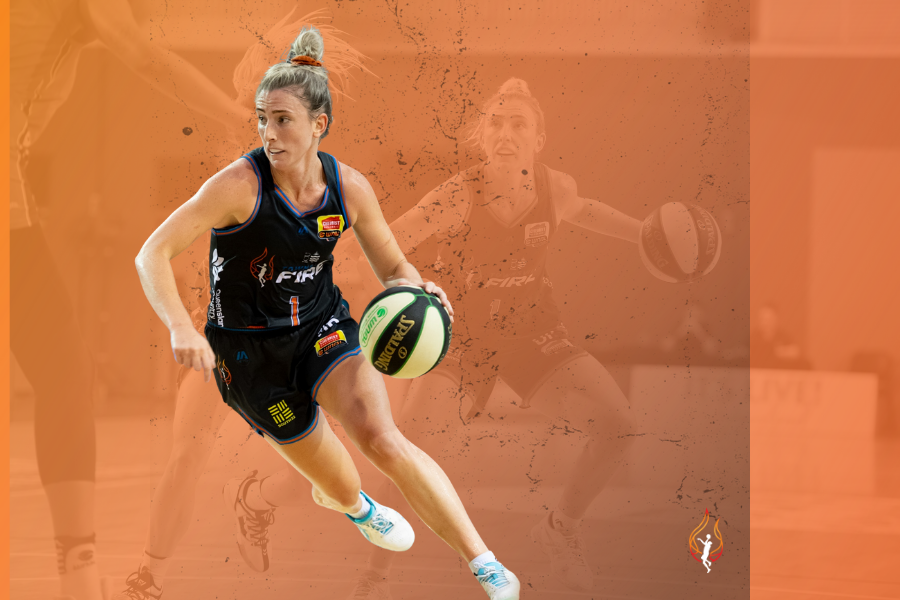 April 15, 2021 | Townsville Fire news
Lauren Nicholson has committed to the JCU Townsville Fire for another year.
Townsville Fire Head coach, Shannon Seebohm believes Nicholson made a seamless adjustment into the Fire's culture last season and that she still has more to offer the proud club.
"I think it was important for us coming off the back of the campaign we had last season, to have an opportunity to keep the core of our group together," Seebohm said.
"Given the success we had, Nicholson was a key part of that and a crucial piece for us to retain. I think she had a phenomenal season for us, she really took her game to another level playing in our system. It was a no-brainer for us."
Nicholson played every game of the Fire's 2020 campaign, even playing through the pain of a broken nose, to average 18.9 points per game and 2.7 assists.
The unique 2020 season saw Nicholson take on a leadership role at the club and is something she really enjoyed "They're were great bunch of girls and it was an easy step for me just because of the great people we had."
Nicholson is also looking forward to reuniting with Fire Coach Shannon Seebohm.
Nicholson, describes Seebohm as a 'players coach'.
"He puts together a system that works for us as players, he changes things, he's really good at adapting to different things on the run and it's an enjoyable environment," Nicholson said.
"Anyone who has played for him only has good things to say about him and I'm exactly the same."
Nicholson is currently a part of the Opals squad in the lead up to Olympics in July, she will return to Townsville for pre-season later in the year.
Nicholson is the fifth player locked into the Fire's roster for next season joining guards Steph Reid, Courtney Woods, forward Zitina Aokuso and club legend Mia Murray.