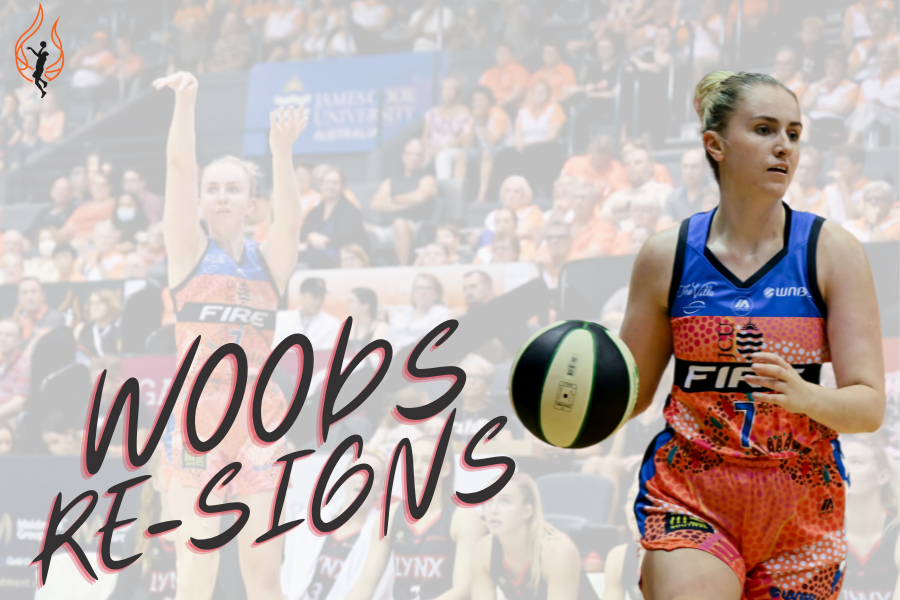 April 29, 2022 | Townsville Fire news
The Townsville Fire are thrilled to announce Courtney Woods has re-signed on a multi- year deal.
Following a breakout 21/22 WNBL season, The Fire have retained upcoming star Courtney woods for the next 2 seasons.
The 25-year-old will enter her third year with the club in 22/23.
Woods is excited to continue his career with the Fire
"I have absolutely loved my last two years with the Fire on and off the court and I am so excited and thankful to be signed for another two seasons."
My teammates have turned into some of my greatest friends and this community has become my home. I'm so excited to continue to build with Shannon and work towards bringing another championship to the club.," Woods said.
Signing Woods was a key priority and focus for the Club.
"We always wanted Courtney to continue her career with the Fire and we're excited that she wants to be front and centre of what we're building here," General Manager Sam Pascoe.
"Courtney brings passion and excitement to the game; she is also remaining in Townsville for the off-season and will head up the clubs School Program, she has emersed herself in the community and truly understands the importance of the club, our fans and members"
Head Coach, Shannon Seebohm said, He is thrilled to have Courtney back.
"Courtney really showed us in the back end of the season what she is capable of, having her breakout season, she is someone we are really excited to have coming back to the club and I think someone we will build with moving forward."
"She was a starter for us in our last 5 games of last season and averaged 18 points per game, we are really looking forward seeing how her development goes in the off season"
"Courtney has a sensational work ethic, she is going to do all the work to ensure she is ready to go for the start of the WNBL season"