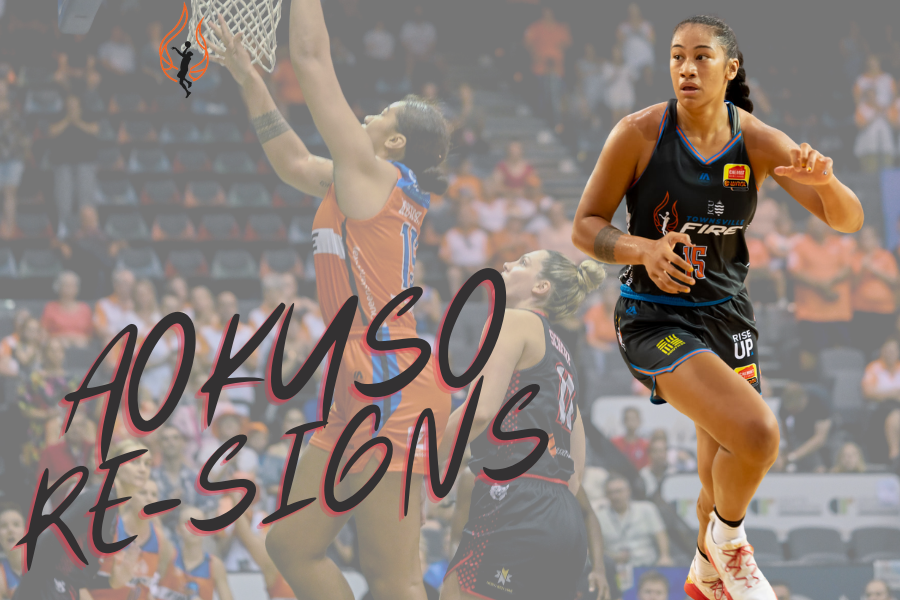 May 2, 2022 | Townsville Fire news
JCU Townsville Fire championship winner Zitina Aokuso has signed a two-year contract extension to remain in North Queensland.
Widely regarded as one of the nation's most exciting young prospects, the Opals squad member will stay in Townsville for a further 2 years.
"I'm super excited to be coming back, Townsville has become my second home." Aokuso said.
"I'm really looking forward to seeing what we can do next season, we just missed top 4 last season so we will definitely be looking to be in that Final four in the 22/23 season).
The 23 year old's first season with the club was back in 2017, when she hits the court next season, it will be for her 6th season with the club
General Manager Sam Pascoe said
" We are excited to have Z coming back to Townsville, and continuing to watch her growth and development, This year is a big year for Zitina, with Opals camps and a World Cup on home soil, It will be great to have her return to Townsville later in the year."
Head Coach Shannon Seebohm, is also looking forward to having Zitina return to the club.
"We're excited to have Zitina returning for a further two seasons," Seebohm said.
"She is dominant post presence and threat inside, I'm looking forward to seeing what she does this off season and her returning to Townsville for pre-season later in the year."