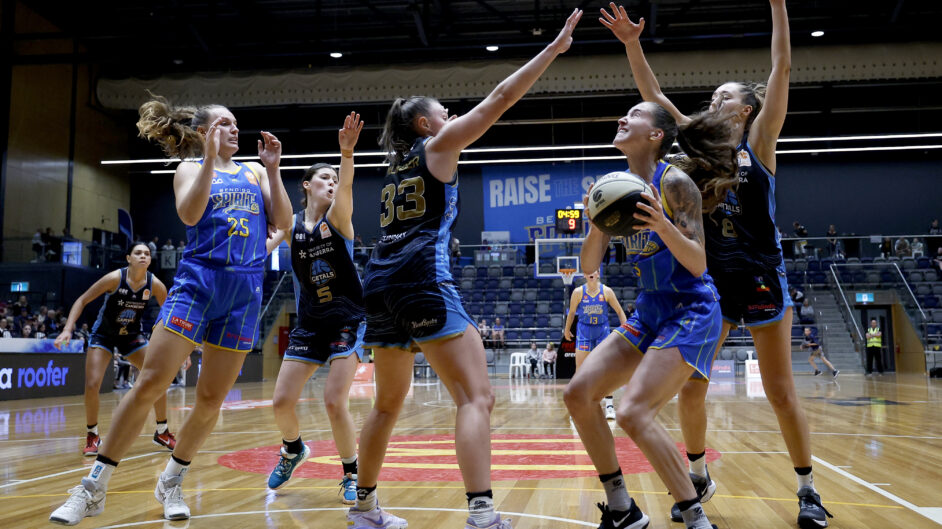 January 19, 2023 | UC Capitals news
Jade Melbourne, Shaneice Swain, Bec Pizzey, Rae Burrell and Nicole Munger took to the court against Bendigo's Kelly Wilson, Alex Wilson, Abbey Wehrung, Anneli Maley and Alicia Froling.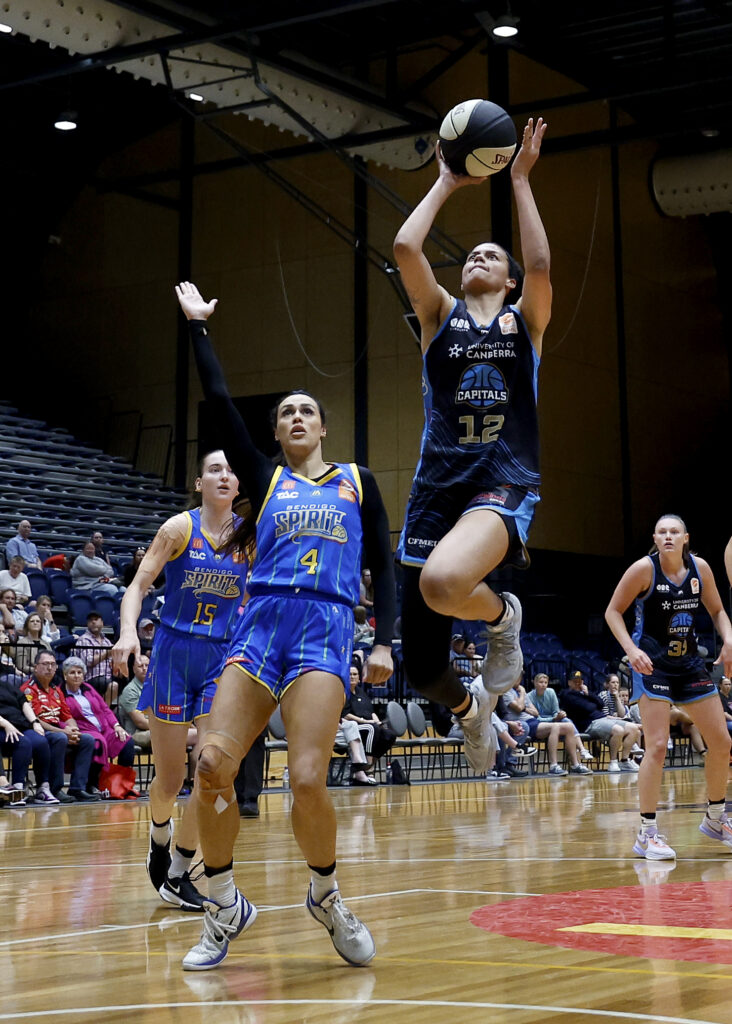 Q1
Both sides started quick out of the gates with pace and energy despite a congested couple of rounds for both sides. Swain made the first bucket for the UC Capitals, following an impressive season for the UC Capitals, while reigning WNBL MVP Anneli Maley got Bendigo in the game with a smooth two. Wehrung made some of her infamous threes while Alex Wilson did well to draw some fouls and get some easy points on the board. Pizzey got into foul trouble early so Vealy brought in development player Chloe Tugliach to make sure Piz could play out the entire game.
Caps 10, Bendigo 21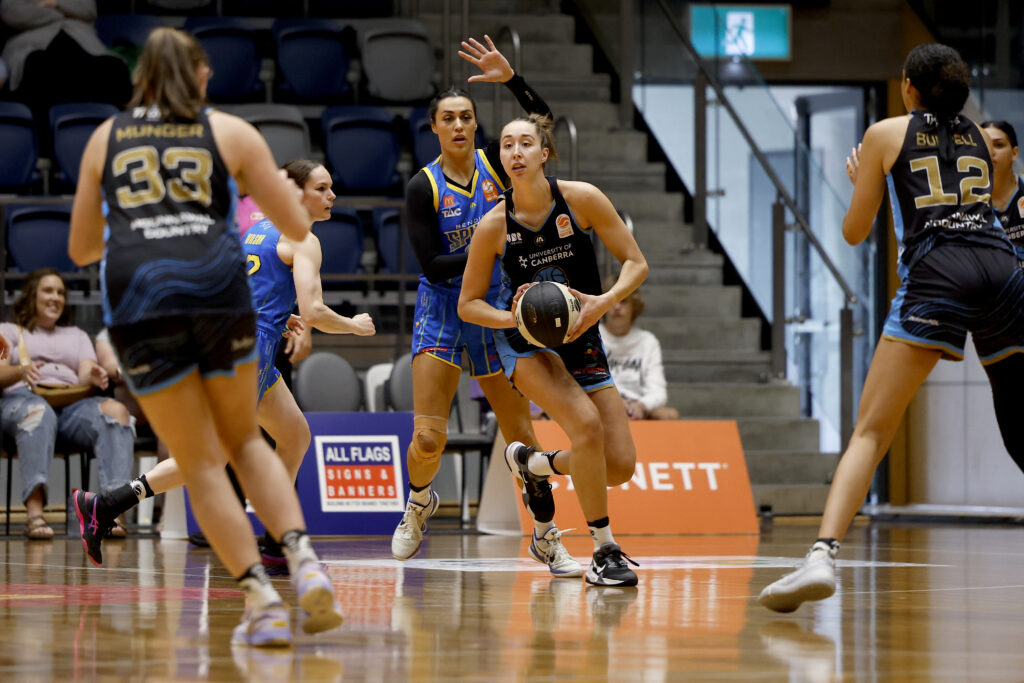 Q2
The Caps struggled to find the basket in the second quarter, shooting at 25% from the field. Knowing they needed to shift momentum to avoid a blowout, Rae Burrell started to light up and find her flow, and was the first player on the court to make it to double figures. This forced Bendigo into a timeout to try and switch it back. The Caps had some good runs in the finals few seconds to claw back the margin from 20, down to 16
Caps 27, Bendigo 43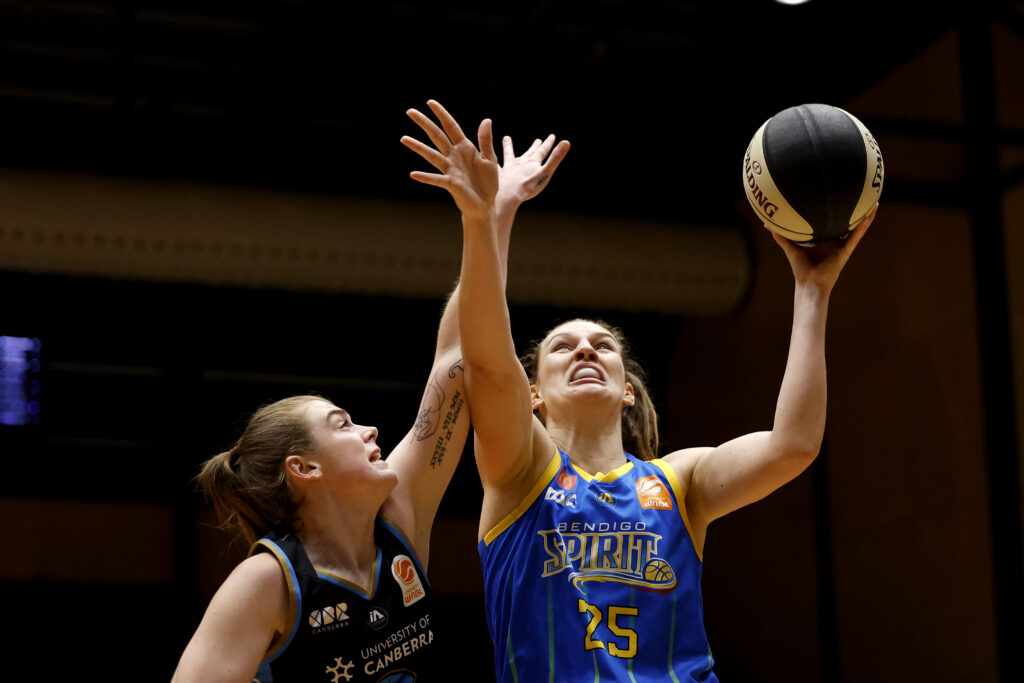 Q3
Bendigo's run continued, leading by 23 early on. Swain spinned and turned to find a way to the rim while the Melbourne-Pizzey combo continued into Round 11. Caps did what they could to get rid of the third quarter slump but Bendigo was flying. In some exciting development news, young Abby Solway got another opportunity on court and showed confidence beyond her years.
Caps 44, Bendigo 71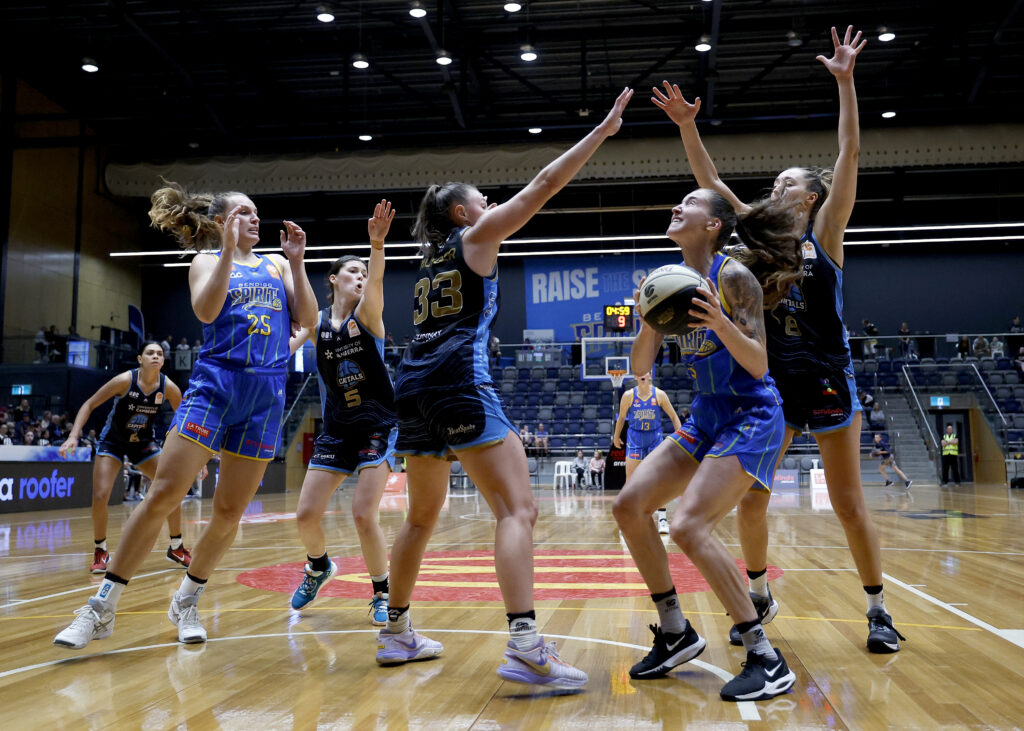 Q4
Something clicked for the Caps in the fourth quarter. Pressure seemed to totally lift and the buckets started to flow. Tugliach drained a beautiful three, Munger doing the same a couple minutes later as well as Solway – all thanks to assists from Jade Melbourne. The Caps won the fourth quarter on a huge 30 points but it wasn't enough to catch Bendigo.
Rae Burrell lead the scoring for Canberra with 17 points and four rebounds, Munger close behind on 15. Jade Melbourne was brilliant as always posting 9 points, 10 rebounds and 7 assists.
The Caps travel back to Canberra to take on the Southside Flyers on Saturday evening.