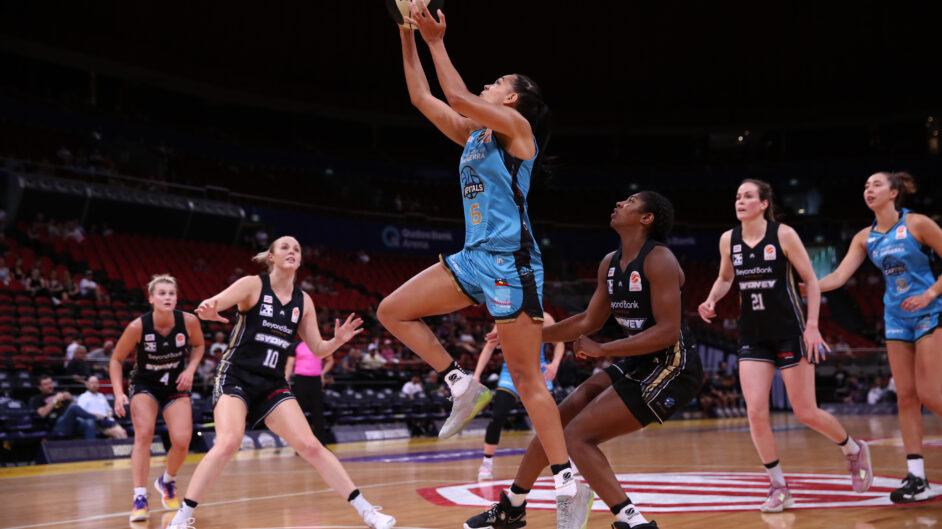 December 30, 2022 | UC Capitals news
After a strong first half, the UC Capitals have gone down to the Sydney Flames by 11 points at Qudos Bank Arena. After four games in ten days fatigue seemed to set in in the second quarter, seeing Sydney take over.
Jade Melbourne, Brittany Smart, Rae Burrell, Alex Bunton and Nicole Munger started for the Caps while Alison Schwageyer-Belger made her UC Capitals debut in the third quarter.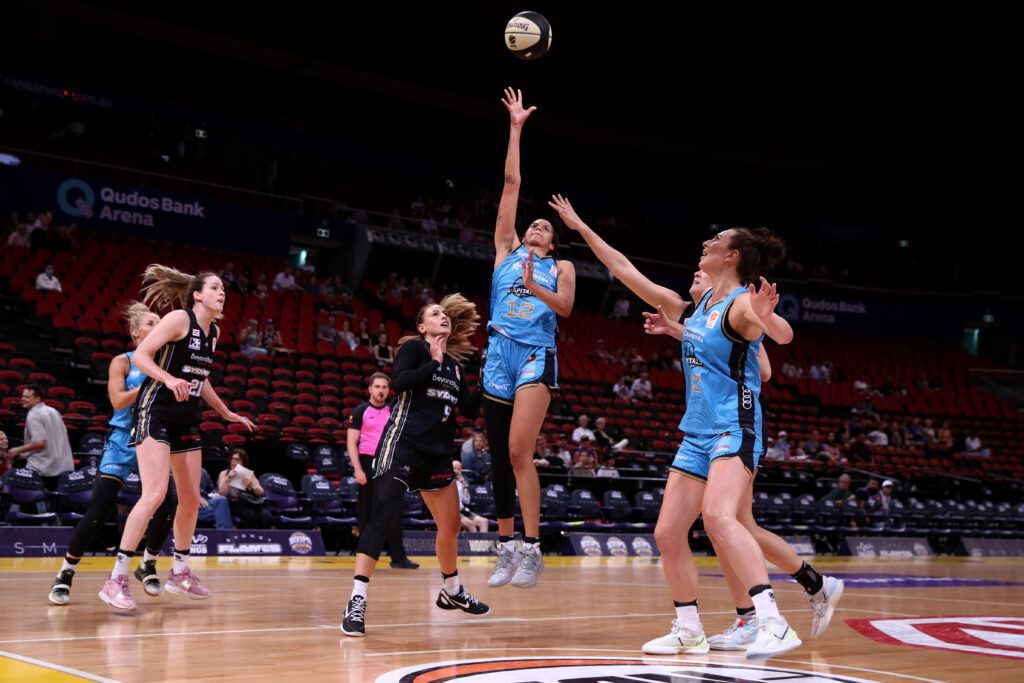 Q1
It took some time for both sides to find the basket, with Alex Bunton the first one to get hers to drop, one and a half minutes in. Sydney's Keeley Froling was quick to respond with a two. While Sydney had some aggression on the ball, Bunton was able to use her size well, doing well to get the rebounds and put some stops to Heal. The Caps overtook Sydney in the 6th minute thanks to Jade Melbourne and they were able to maintain it with just one point separating them going into the break.
Caps 18, Sydney 17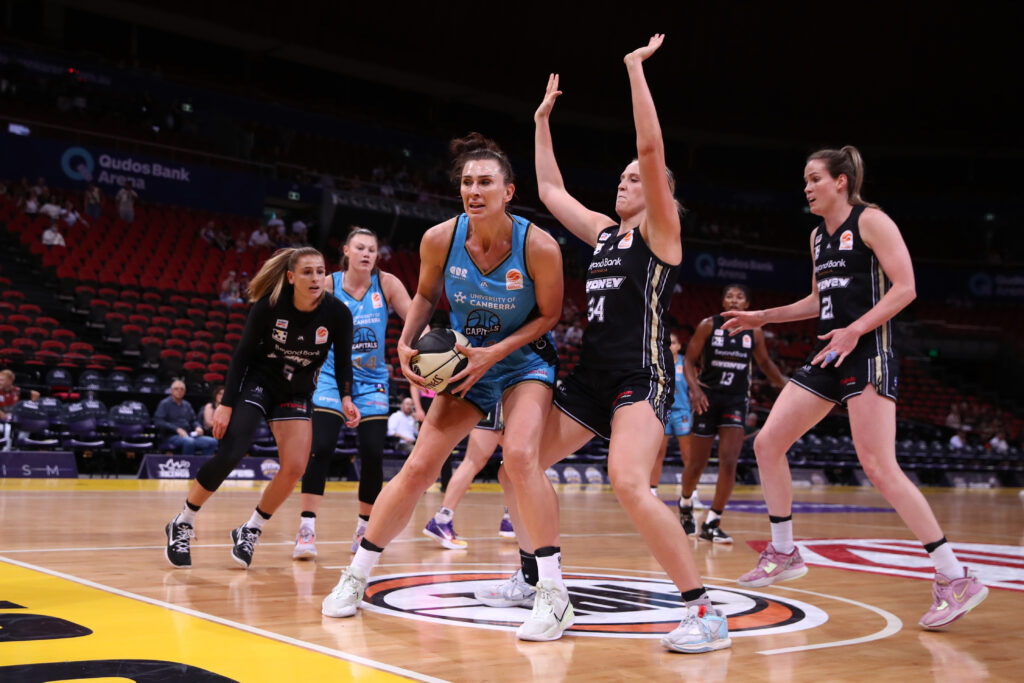 Q2
The UC Capitals started strong, gaining a four point lead within the first few minutes. Shaneice Swain was absolutely firing from the three, with a 50% field goal average in the first half. Alison Schwagmeyer-Belger made her UC Capitals debut against her old team and immediately got in the mix. Sydney's Shyla Heal started to warm up this quarter, and Sydney started to rise defensively to try to close margin. With seconds left, Sydney was able to take a two point lead.
Caps 34, Sydney 36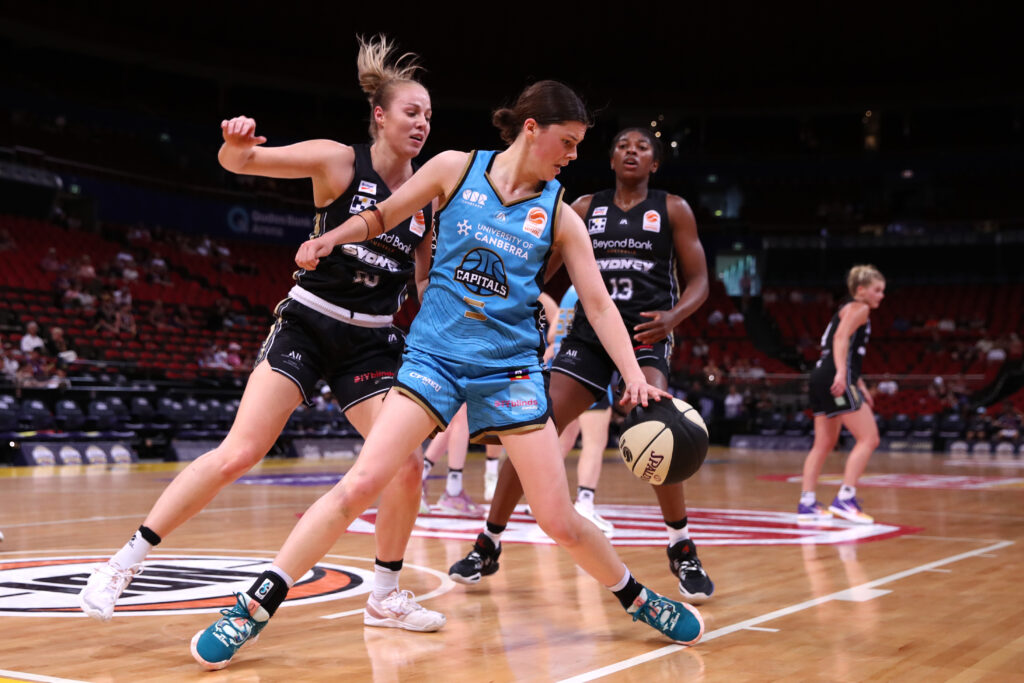 Q3
Nicole Munger was first to score for the UC Capitals in quarter three, before the Sydney Flames found themselves with the biggest lead of the game, eight points ahead. Sydney had all the momentum in this ten minutes but the Caps did well to draw some fouls and get the free throws. Swain and Bunton top scoring with a quarter to go.
Caps 48, Sydney 57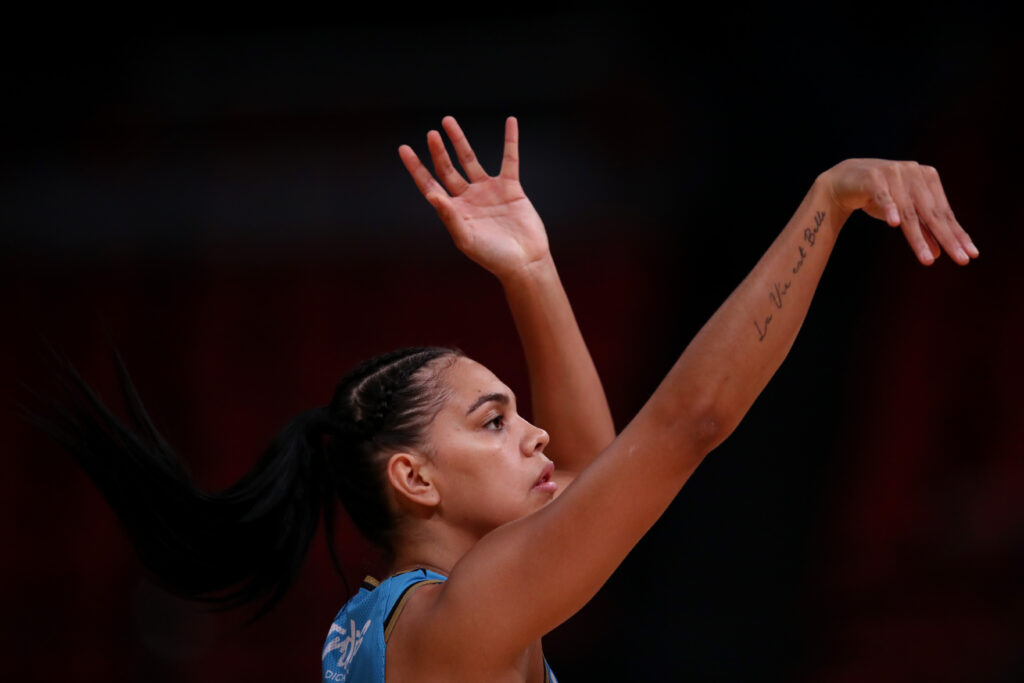 Q4
A big final quarter to go saw Sherrie Calleia start in place of Jade Melbourne. The Caps found a way to fire through Burrell and as the lead started to slip away Munger did very well to drive up to the basket and claw back a few more points. Melbourne was forced to sit out the remainder of the game after getting into foul trouble and the Flames were then ahead by ten points. Their confidence grew through Heal, Froling and Willoughby, seeing them end the night 11 points ahead.
Swain top scored for the Caps with 21 points and 5 rebounds, Burrell on 15, Munger 13 and Bunton on 11.
The Capitals next game is back at home on January 7 against Townsville Fire.
Caps 70, Sydney 81